In 2000, Shane and Venkataraman defined entrepreneurship as the individual-opportunity-nexus. Accordingly, entrepreneurship emerges when an enterprising individual commits to acting upon an entrepreneurial opportunity. While this definition served as foundation for entrepreneurship to become a sovereign field of research, it is currently critically reflected more than ever before. Our research focuses on empirical and theoretical contributions to current streams of research within the field of entrepreneurship and entrepreneurial innovation. Due to the entrepreneurial phenomenon's complexity, we draw on a larger set of methodical approaches. In our projects, we furthermore make use of close collaborations with practitioners from start-ups and established organizations alike.
Theoretical foundations of entrepreneurship
For centuries, risk and uncertainty have been considered as determinants of entrepreneurship. At the same time, however, it becomes apparent that the understanding of uncertainty within the entrepreneurial process is still underdeveloped. We therefore participate intensively in the discussion surrounding the theoretical foundation of entrepreneurship research.
Entrepreneurship Education
Although Entrepreneurship scholars have discovered entrepreneurship education as a popular field of research, little research has been done specifically in the area of action-based entrepreneurship education (such as art thinking). In different studies, we analyze creative practices and explore the dynamic relationship of emotion and (adult) learning in order to better understand their link to the development of an entrepreneurial mindset.
---
Entrepreneurial thinking and action
Cognitive approaches gained increasing popularity within the entrepreneurship literature since the 1990's. We analyse various kinds of thinking and action (such as art thinking, effectuation, bricolage, and improvisation), as well as their influencing factors and effects. In close connection we cherish and develop what has been discussed as ecological rationality – the competence to choose for each decision-making situation the adequate toolsets, methods and strategies.
Family firm innovation
Family firms innovate differently than non-family firms. The underlying reasons are still regarded as a "black box". One current focus of our work is entrepreneurial cognition in family firm innovation. It highlights the role of individuals and teams for innovation in family firms.
Social entrepreneurship
Entrepreneurial behaviour is not only applicable to economic issues, but instead addresses a much broader range of fields. Accordingly, our research comprises topics such as social, sustainability, and cultural entrepreneurship. Our social entrepreneurship research projects contribute to the understanding of the phenomenon of social entrepreneurship and explore a broad spectrum of topics from the mindset and cognition of social entrepreneurs to social business incubation models addressing refugee entrepreneurs.
Learning from failure
A topic that has attracted considerable attention in both theory and practice of entrepreneurship is: learning from failure. While learning from failure is widely considered a crucial learning mechanism for entrepreneurs, questions on who, when, why, what and how entrepreneurs learn from failure is of much debate. We contribute to these discussions by studying the learning from failure of individual entrepreneurs, entrepreneurial teams, as well as entrepreneurial organizations. We believe that properly understanding the phenomenon will help to eventually improve how entrepreneurs learn from failure, and thus promote successful entrepreneurship.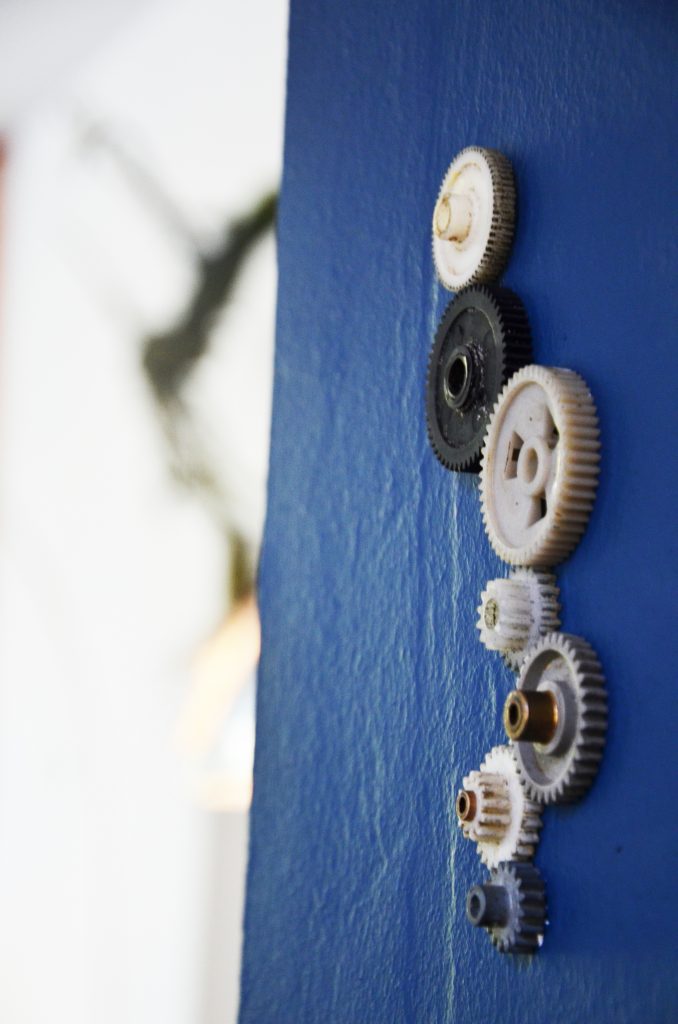 ---
Entrepreneurial ecosystems
A much used metaphor in media, practice, and academia is the one of an entrepreneurial ecosystem. While the metaphor seems to resonate with a lot of people, some fundamental questions need to be answered in the future. These questions include: what is actually an entrepreneurial ecosystem, how can we best study entrepreneurial ecosystems, and how can we design entrepreneurial ecosystems to be successful. We aim to contribute to these discussions by providing a realist (re-)conceptualization of what constitutes an entrepreneurial ecosystem, by empirically examining the entrepreneurial ecosystems in Europe, and by theorizing about their functioning. Based on these insights, we aim at developing ideas on how to design prosperous entrepreneurial ecosystems in Europe.
Entrepreneurship as design science
Design science is a research approach that allows entrepreneurship scholars to combine rigorous research with relevant impact. Design science is rooted in the works of Herbert Simon and Mario Bunge and aims at developing innovative solutions for real world problems. We conduct research on further developing the design science research paradigm for the entrepreneurship field as well as conducting design science research projects.