Our Master in Management students from the Berlin Option-E cohort enjoyed a spectacular entrepreneurship ecosystem trip in Warsaw from 17th to 21st September, 2022. On this trip the Option-E students were also joined by EMDIEL (Executive Master in Digital Innovation and Entrepreneurial Leadership) students who are focused on digital transformation by leveraging the fundamentals of digital innovation and entrepreneurship. The startup founders of inspiring ESCP Startups like High Five and LETSDATA also joined us on our trip.
Our whole group made up of us as the Blue Factory team, students and founders explored Warsaw's entrepreneurial ecosystem and met many influential companies in the city. We had a vibrant and immersive experience punctuated by stories from founders who shared their own entrepreneurial journeys to inspire, motivate and educate everyone. Our students got the opportunity to take a deep dive into Central and Eastern Europe's most dynamic startup ecosystem in Warsaw and met many different stakeholders such as investors, entrepreneurs, founders, incubators, venture builders and software houses.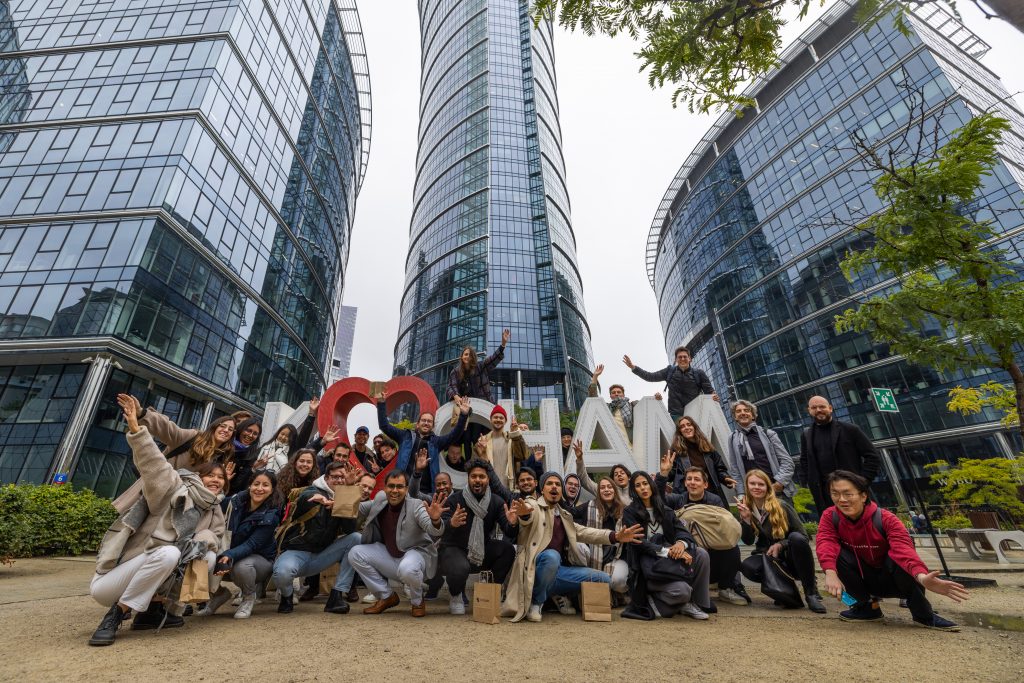 Breaking the ice
The main goals of the field trip were integration and inspiration. On the first day our group traveled together from Berlin to Warsaw and then went for a dinner and explored the Polish vibrant nightlife scene. Everyone got to know each other better and the ESCP Blue Factory members Agnieszka, Ronja, Chloé and Matthias helped to break the ice and set the stage for a memorable experience in the days to come.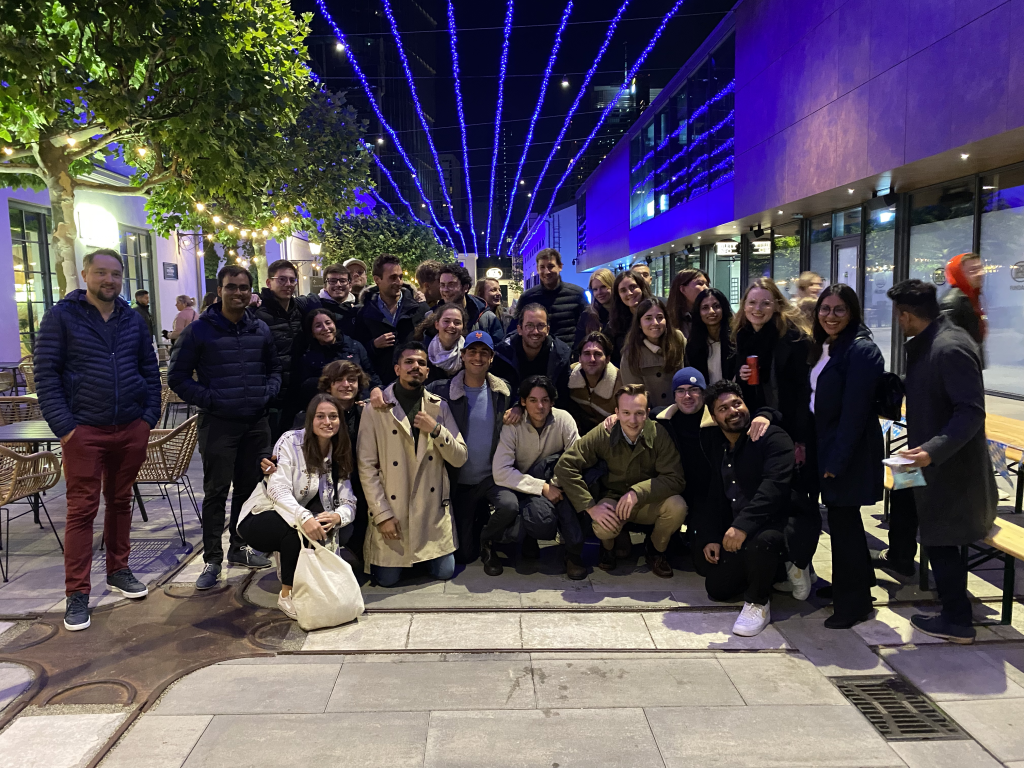 The next day, Matthias Mrozewski, the Head of the Blue Factory Berlin, organized a sightseeing tour in Warsaw and showed us interesting historical places around the city such as: Łazienki Królewskie Park, Stare Miasto (Old Town), Muranów Warsaw uprising memorial, Maria Skłodowska-Curie Museum and others. We learnt about the 1,000 year old history of Poland and how Warsaw has developed over the years to become the epicenter of economic and cultural prosperity of Central and Eastern Europe. After our sightseeing tour we did some bowling in the evening and enjoyed a relaxed atmosphere to share our experiences and network with each other.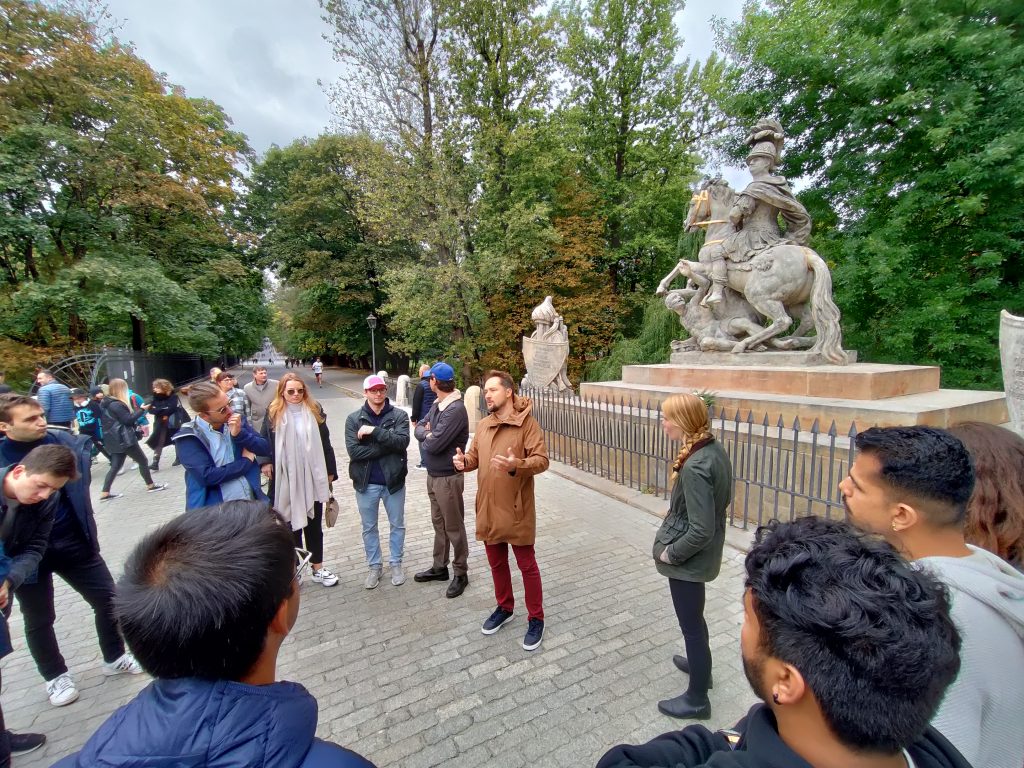 Diving deep into the Polish startup ecosystem
On the next day, we visited the offices of Daftcode. Daftcode is one of the leading Polish venture building companies and their presentation delved into their business model and how they help companies to bring on external investors and support them in bringing their business idea to life. They explained to us how Daftcode supports tech startups from conception through development up to their market launch. Their portfolio consists of 25 companies employing over 600 people and they are spread across 14 different industries.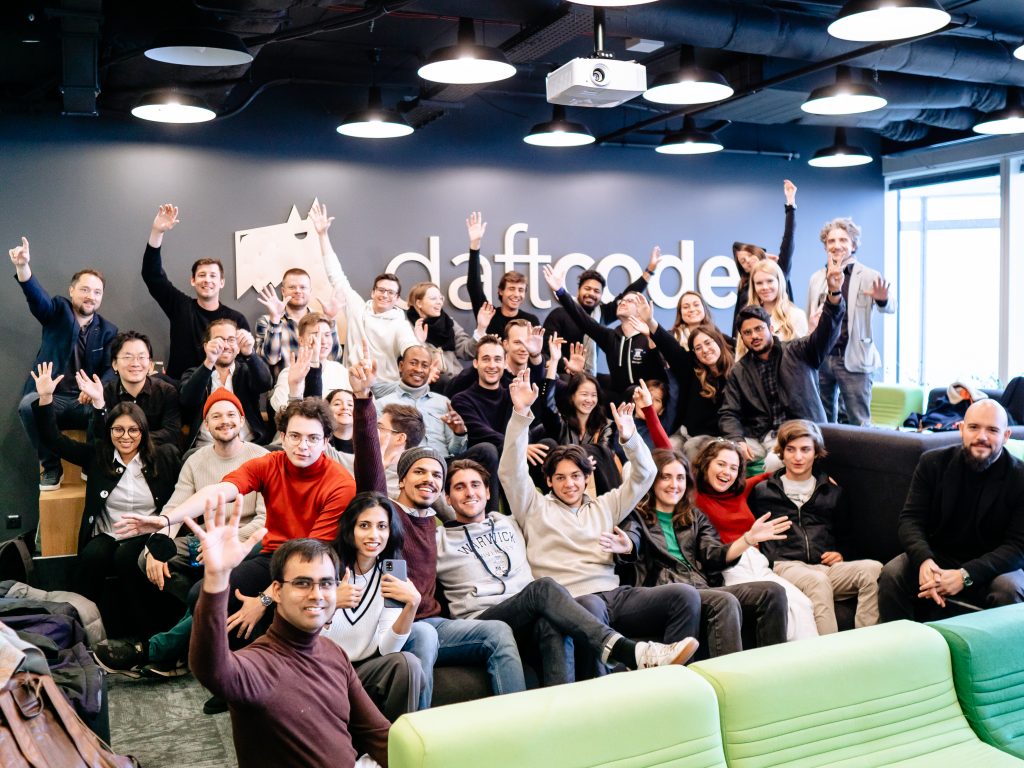 We then visited the CIC Warsaw co-working spaces and had introductory presentations from ESCP members and startup founders who were accompanying us on the trip. We also had a presentation from the Polish Development Fund and they also informed us about the Poland Prize through which startups from different countries of Europe are being incentivized to come to Poland and tap into the exciting opportunities provided by the city. The startups could potentially win up to €65,000 while also receiving direct mentorship support and the multifaceted opportunities that exist today in Central and Eastern Europe.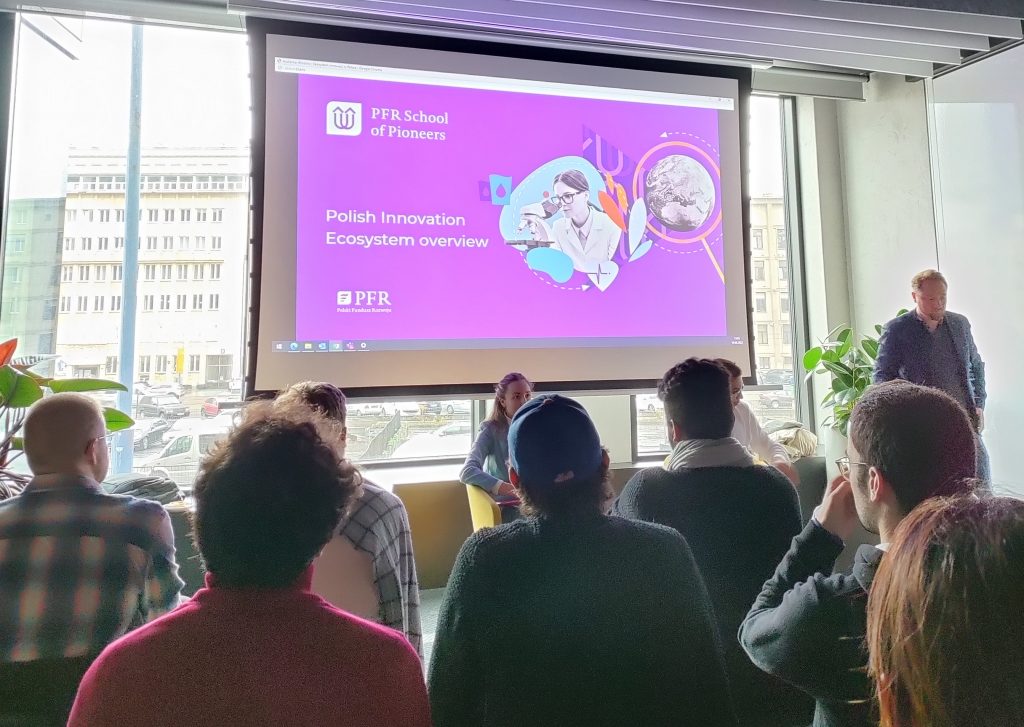 We wrapped up the day with a visit to GPW, the Warsaw Stock Exchange where we received a guided tour of the premises and the CEO addressed us to inform us about the various potential investment opportunities prevailing in Poland today. We learnt about the Warsaw Stock Exchange Group (GPW Group) that operates trading platforms for shares, treasury and corporate bonds, derivatives, electricity and gas and also provides indices and benchmarks including WIBOR and WIBID.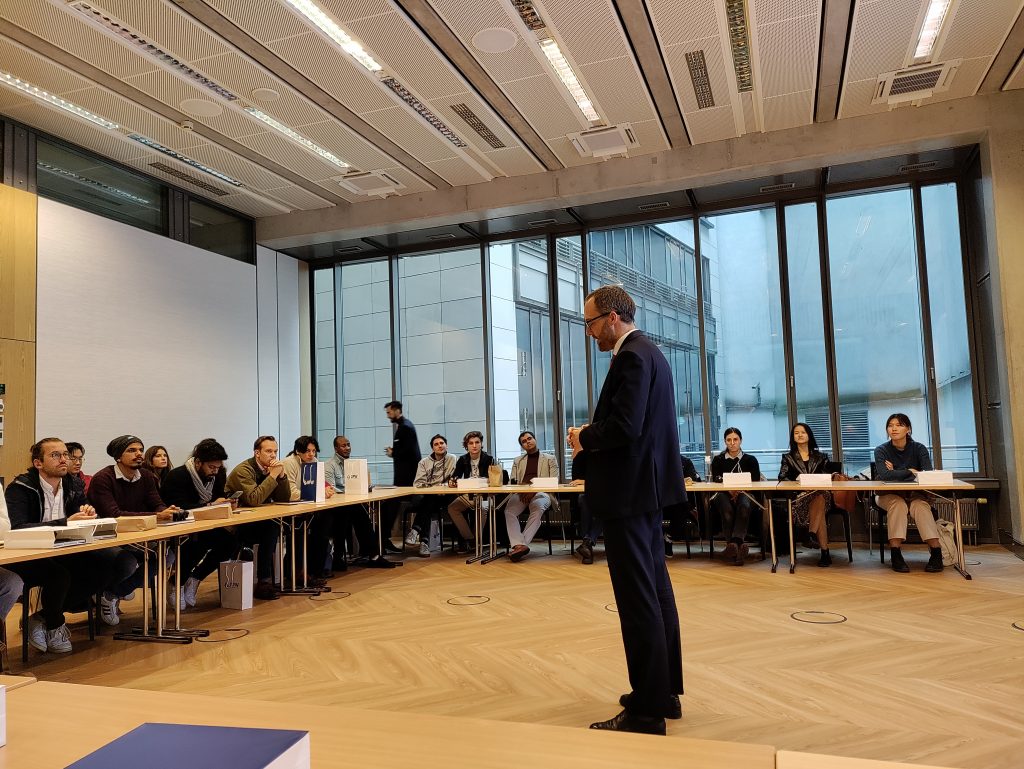 Case study and tech startups
ESCP Business School and Kozminski University have a longstanding partnership and our group was able to visit the Kozminski Business Hub, a very renowned place in Warsaw for academic innovations. In engaging half-day workshops with mentors from KBH, we worked in groups on real business cases, followed by a pitching exercise.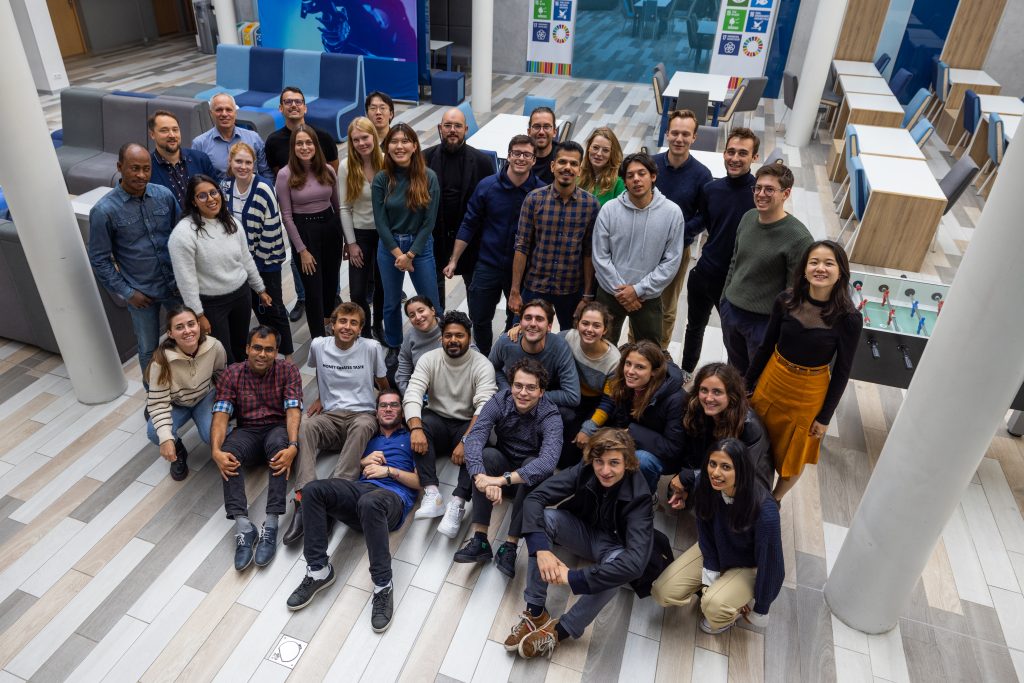 We then headed to the HubHub Coworking Space at Nowogrodzka square where we met the Leancode Software House. We heard an inspiring talk from the founder of the company and how they enable tech startups to build a successful app. We also had a tour of the HubHub premises and learnt how they create and maximize innovation by immersing business owners in a creative atmosphere that allows them to unleash their true potential.
At HubHub, we also had the opportunity to meet the CEO of the MIT Enterprise Forum CEE, Magdalena Jabłońska. She presented the forum and how they focus on the startup scene in the Central and Eastern European (CEE) region. The most innovative startups from Central and Eastern Europe are supported by the program. They provide financial, legal, and consultancy support to startup founders.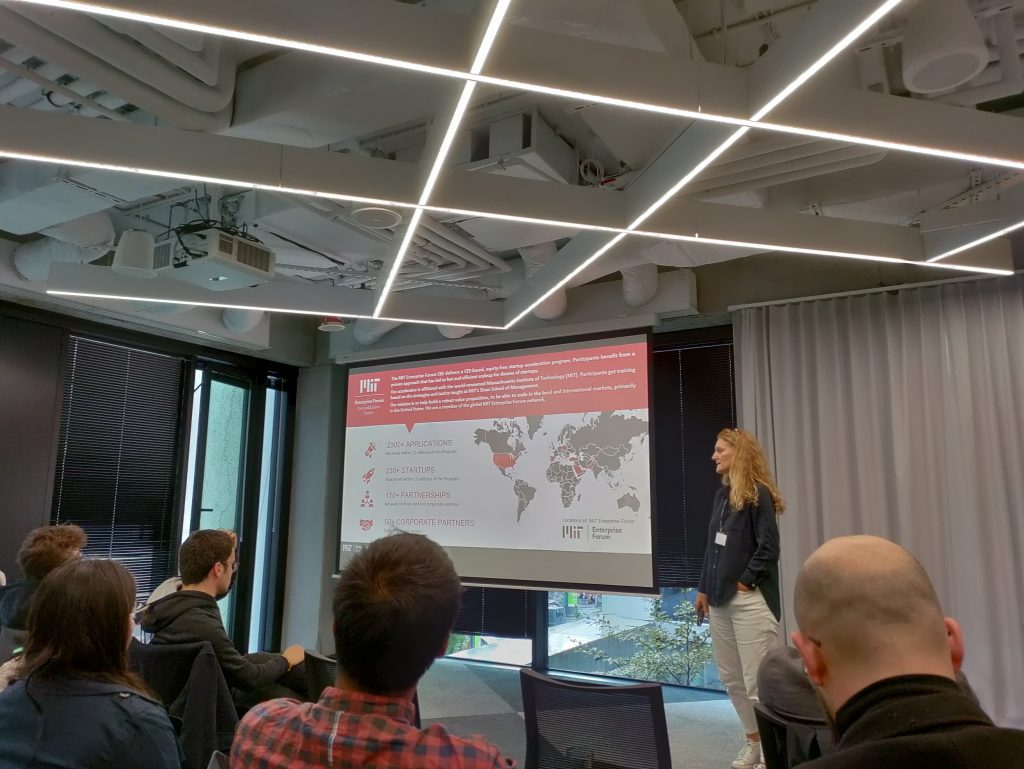 With this the Warsaw Ecosystem trip came to a close. Our diverse group from all over the world had a wonderful experience throughout this trip. We were able to get to know the Warsaw startup ecosystem and the unique opportunities provided by Poland. We got a taste of Polish cuisine and culture and gained a deeper insight into how the Central and Eastern European region operates and supports entrepreneurs.Thank you to everyone who participated and made this ecosystem trip to Poland a great experience.