Executive Master in Digital Innovation & Entrepreneurial Leadership
A part-time programme of five modules in Berlin, London, Paris, Shanghai and Silicon Valley (in respect to the current situation, see Covid measures below).

Entry Level:
Bachelor's degree with 3 years professional work experience
Start of the Programme:
29 August 2022
Duration:
15 months (part-time)
Language Of Instruction:
English
The Executive Master in Digital Innovation and Entrepreneurial Leadership creates an agile and international learning environment:
Develop your entrepreneurial leadership skills
Discover how to drive and manage growth and value creation
Develop innovative projects in contexts of uncertainty and limited resources
Get inspired by international leaders and entrepreneurs
Connect with your classmates, intrapreneurs, specialists as well as entrepreneurs from all over the world
How the programme is structured
Module Design
Berlin

ESSENTIALS AND ADVANCES IN DIGITAL INNOVATION & ENTREPRENEURSHIP

Berlin

2 weeks

Immerse yourself in digital entrepreneurship and innovation and learn how to master key entrepreneurial methods.

Paris & Turin

THE BUSINESS OF SOCIETY – IMPLICATIONS OF DIGITAL TRANSFORMATION

Paris & Turin

1 week in each location

Explore novel opportunities and challenges through digital transformation.

Shanghai

INTERNATIONAL ENTREPRENEURSHIP

Shanghai

1 week

Get inspired by international entrepreneurship strategies and how to do business in China.

Silicon Valley

THE WORLD'S MOST POWERFUL VENTURE COMMUNITY

Silicon Valley

1 week

Visit innovative leaders and discuss the power of ecosystems.

Berlin & London

VENTURE GROWTH, EXECUTION AND LEADERSHIP

Berlin & London

1 week in each location

Discover how to drive and manage growth and spur value creation.
The Complete Guide to Executive Master in Digital Innovation & Entrepreneurial Leadership (EMDIEL)
Meet the faculty
Alumni network information
Selection of mentors
Scholarship information
Learn about our approach
Admission requirements & procedures
Would you like to know more?
Get in touch
Manon Delespierre
Recruiting Manager
+49 01735879025
mdelespierre@escp.eu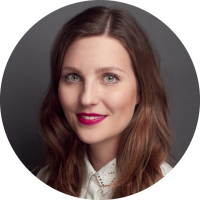 All the points of contact and discussions with founders and investors surely have sparked something in me. In general, I love throwing myself into new challenges and trying new things! A lot of EMDIEL experiences were very inspirational and encouraged me in taking the leap from a secure job in a consultancy to an early-stage startup. Laura Weritz
Senior Manager, cargo.one
After working several years internationally with large companies and start-ups, a classical MBA seemed outdated. This is an innovative,future-orientated programme where co-creation and international experiences are paramount, coupled with some of the best professors in entrepreneurship who push us to think differently and creatively to constantly produce and learn. It is the trailblazer for how Master's programmes should be both grounded in academics and reality, customized to the participant's interests. Hilary Klassen
Founder & CEO, Quahog
Would you like to know more?