Market of Makers – An Intrapreneurship Workshop
The Market of Makers is a 1-day workshop in your organisation for 20 to 100 participants that sparks intrapreneurship and can be supplemented by a 3-months long collaborative format to keep the momentum going.

Duration:
1 day + 3 months
Language Of Instruction:
English
The Market of Makers is a format that enables intrapreneurship and cross-functional collaboration within established organizations. It is based on years of experience in researching and teaching the study of entrepreneurial expertise, called "effectuation".
The Market of Makers will empower your staff to think, decide and act like entrepreneurs. As such, they will develop innovative projects (speedboats) in cross-functional teams that are based on their skills and interests.
The Speedboat Regatta is an optional element that follows after the Market of Makers. We offer guidance and support for 3 months so that the speedboats keep moving and innovating. While the Market of Makers is great to spark the entrepreneurial spirit in your organisation, the Speedboat Regatta makes innovation a habit!
Your intrapreneurship process can be made up of the following parts:
Module Design
1 day

Together with members from your organization, we will design the Market of Makers and Speedboat Regatta tailormade to your organization.

1 day

The Market of Makers is a workshop event for at least 20 employees. We will have them develop ideas for small-scale projects or initiatives (speedboats) that they want to drive forward as captains, help them find committed crew members, and empower them to start their initiatives with consent from the group.

3 months

Speedboats are small, autonomous projects or initiatives that are generated on the Market of Makers. They are run by volunteering employees (captains) on the side, which means that they do not require a budget. During the 3-months long Speedboat Regatta, the captains steer their speedboats autonomously, while receiving guidance on the way.

4 hours

In the Closing Event, all participants of the Market of Makers as well as their managers are invited in order to report and evaluate the outcomes of the Speedboat Regatta.

2 hours

After the whole process, we will debrief how it turned out with members of your organization.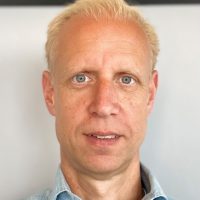 "The Market of Makers and Speedboat Regatta was an excellent format for us to spark the intrapreneurial spirit in our teams and foster transformation. It was amazing to see how many great ideas were developed in a very short period of time and how the regatta helped the teams to complete small improvement projects in an agile approach. I can very much recommend this format and the great ESCP team supporting us."
Read more...
Nico von Delius
Global Finance Director at Siemens
Want to know more?