Option-E Madrid: Social Entrepreneurship
Option-E in Madrid teaches you to use entrepreneurial competencies to craft innovative responses for business and societal opportunities.
Entry Level:
Young entrepreneurs-to-be
Start of the Programme:
September
Language Of Instruction:
English
Introduction
Option-E Madrid develops your awareness for entrepreneurship, understanding of business and societal opportunities at stake and boosts your confidence that individual action matters. It builds your capacity to "read" the world, to detect value-creating opportunities that are both economically and socially worthy, and to seize them quickly and effectively.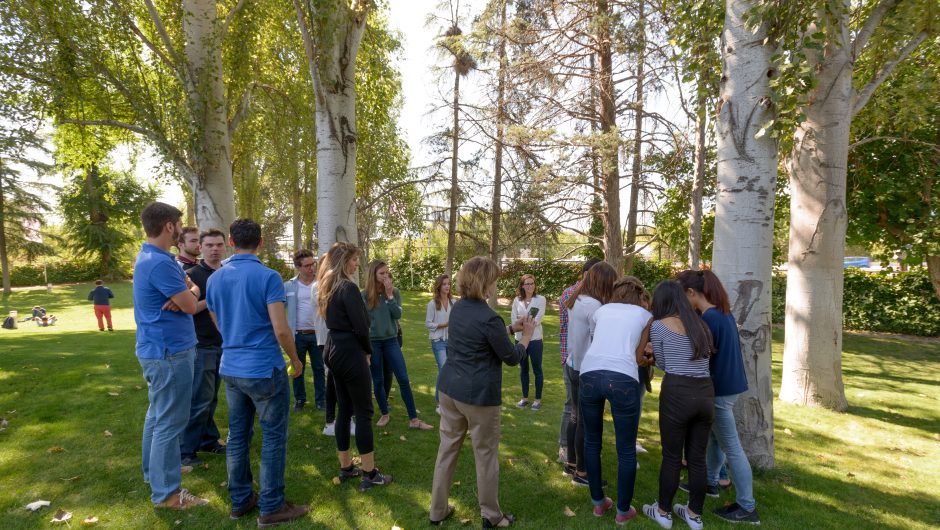 What you'll experience
Building Blocks
Go on a trip to one of the best start-up ecosystems in the world, such as Budapest, New York, San Francisco, Shanghai, Tel Aviv or Warsaw. There is an extra fee for the ecosystem trip.

Dive into the "Improbable" experience: Unlearn what you know and disrupt the status quo together with artists and art education experts, while practicing design thinking methodology.

HUMAN-CENTERED INNOVATION & PRODUCT DEVELOPMENT AND PROTOTYPING

Learn the scientific ways to move from an idea to a prototype with a clear goal: to present it and organize the Entrepreneurship Festival on your campus, one of the most important ESCP events of the year!

CREATING AN INNOVATIVE VENTURE - DESIGN THINKING & PLANNING

Apply what you learned by elaborating a plan for your entrepreneurial idea, working with the lean start-up methodology and business model canvas. Manage entrepreneurial finance and early sources of funding. With Theatrical Tools for Pitching you will be able to define your final pitch for the Made at ESCP SEED Jury, the most important ESCP event of the year!

ESCP students have to select one extra elective: Growth Hacking & We start social.
Application Process
Option-E Madrid is limited to highly motivated participants, selected on the basis of their writing candidatures and, possibly, a (distance) interview.
Participants are invited to hand in:
a one-page CV (please attach your transcript),
a one-page inspiration/motivation letter,
a flash idea (a creative project made ad-hoc)
proof of good command of the English language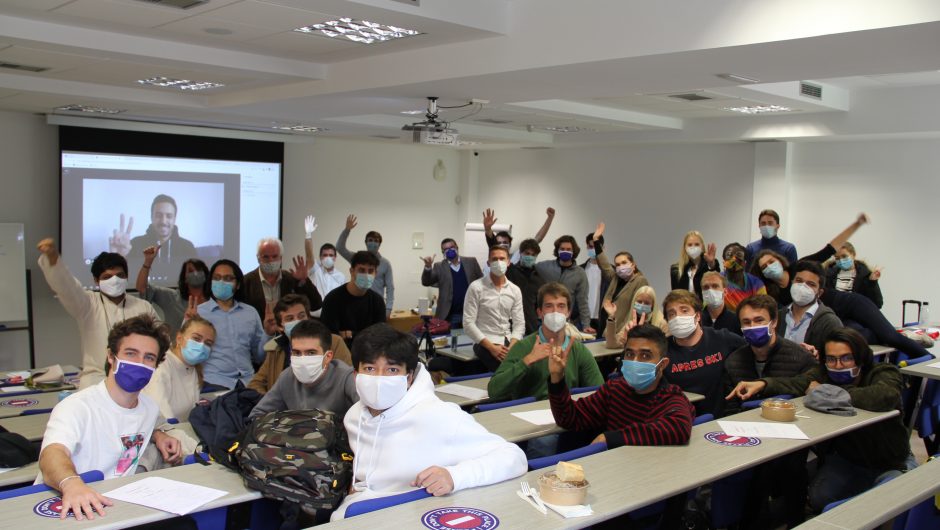 Apply to the adventure
Admission is ongoing!
Full-time experience
MiM specialization
Highly selective
Learning by doing
Be an entrepreneur
Thank you for your interest. Please download the brochure by clicking the button below.
Request more information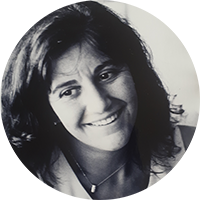 Natalia Andía
Programme Manager Option-E Madrid
+34 913 862 511
nandia@escp.eu
---
Contact Natalia now

The Option Entrepreneurship gave me the confidence to follow my inner passion: business in Africa. The experience gave me the skills to lead the marketing department of a highly growing fintech startup: Afrimarket. 2 years after the Option Entrepreneurship I have just pitched Afrimarket in the World Bank at New York, I would never have imagined that before the Option-E! Lucile Paisant
Chief Marketing Officer at Afrimarket
Want to know more?
Get in touch!