Echoliv, a start-up launched in 2021, offers artificial intelligence solutions in liver ultrasound to help doctors detect cancer. However, Victor Neuillet, one of its co-founders, hasn't always been a successful entrepreneur. He's been through many small projects since he was 20, some of which he's not particularly proud of. He credits the MSIE programme at ESCP (Mastère Spécialisé Innover et Entreprendre) for properly introducing him to entrepreneurship with practical teaching, qualified and motivating speakers and actionable training.
A meandering start in the world of entrepreneurship
Even before his successful stint at the ESCP, Victor had an entrepreneurial spirit. He had already set up several e-commerce businesses during his bachelor's and launched his first project at the age of 20, which was all about drop shipping. He bought women's handbags from a Russian producer to resell them in France. With no help, he had no choice but to be self-taught. Therefore, he learned on the job with the help of the Internet. He doesn't regret undertaking projects like this, because they allowed him to learn and explore the world of entrepreneurship. However, the question of meaning and responsibility soon came up. Buying and selling all over the world? Not very green or ethical…
Therefore, he embarked on projects that spoke more to him. He is the founder of "Les petits reblochons", a company offering eco-responsible clothing for mountain lovers in a humorous way. Each piece is printed in France with eco-certified water-based ink. He is also behind the "Les petits signes" box, a French brand of 100% organic and recycled cotton textiles. However, after a successful crowdfunding campaign, the departure of his partner and her skills killed the project. Failure is part of an entrepreneur's daily life, but a good entrepreneur knows how to get back on their feet, how to persevere, stay motivated and always come back stronger than before.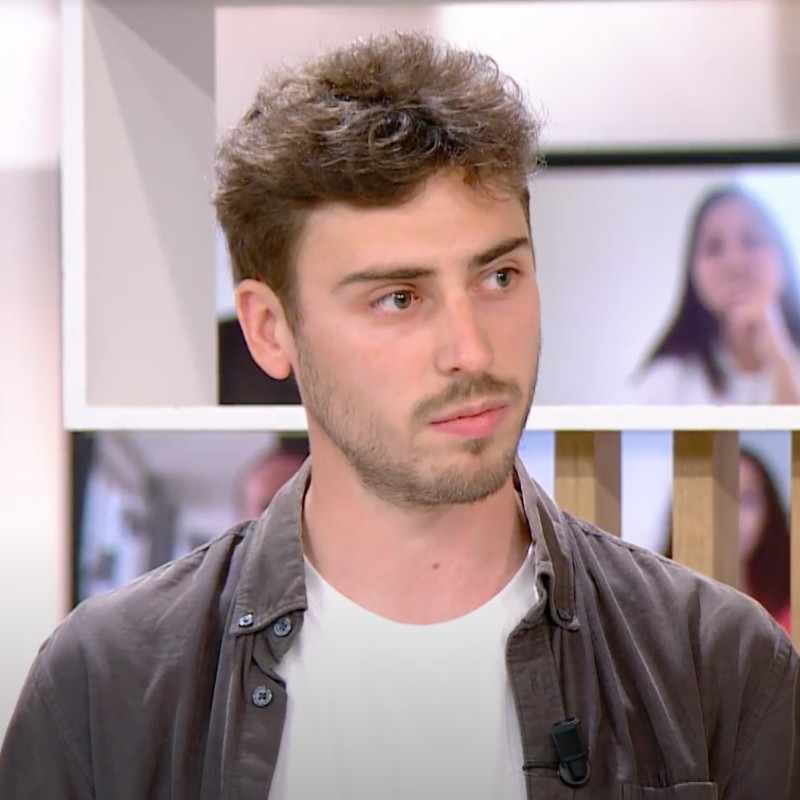 ESCP's MSIE training, a driving force for the success of his future project
In 2020, Victor joined the master's degree in Innovation and Entrepreneurship at ESCP, a programme co-chaired by Marc Fournier, an entrepreneurship specialist. This programme was designed for people who want to be entrepreneurs in parallel to their master's degree. Here, theory is largely replaced by practice. The focus is on using the experience of successful entrepreneurs to build your own. Thus, many entrepreneurs of all ages come to the ESCP to advise the entrepreneurs of tomorrow.
The aim? To make them innovative, creative and responsible entrepreneurs; accompany them in the creation of their company; share a network of start-up incubators to host their projects. In short, it is a dive into the entrepreneurial ecosystem and a springboard to launch one's start-up afterwards. From visiting incubators, creating a network "which is responsible for 50% of an entrepreneur's success", having privileged access to investment funds up to going to San Francisco to make an international seminar in Silicon Valley… The figures speak for themselves: one in three people launch their start-up within 6 months of the training.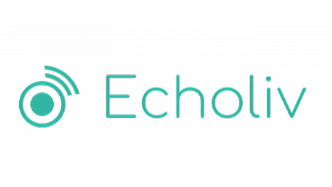 The launch of Echoliv: entrepreneurship at the service of medicine
In 2020, Jules Bayet, a friend of Victor's who was studying at Polytechnique, was doing his master's thesis. His thesis was on Artificial Intelligence solutions for hepatic ultrasound. As the thesis looked very promising and Jules planned to launch the project, he chose to work with Victor to use his expertise in entrepreneurship. Victor immediately accepted, as this project fits in with his search for meaning in entrepreneurship. He knew exactly why he was undertaking this project. He wanted to help medicine advance, relieve doctors of their hard work, and heal and save lives.
And suddenly, Echoliv was founded. Then they surrounded themselves with masters and radiologists to bring expertise to the tech part. The startup, currently in the R&D phase, is now financed by BPI France. The AI they developed is capable of processing images to help screen for cancer, but it needs more data. They are therefore collaborating with several university hospitals that provide them with data to enrich the algorithm. The software should be launched between 2023 and 2024.
Station F in Paris: the dream entrepreneurial workplace
For an entrepreneur – especially in the tech world – it is necessary to incubate for at least one year. The incubator provides support, coaching and networking with other entrepreneurs and investors. Initially, Echoliv was supported by a medical incubator, but due to their increasing growth, they quickly turned to the largest incubator in France: Station F. Or rather, it was Station F that turned to them, by prospecting them and integrating them into their "founders' program", the parent program of Station F.
For Victor, "Station F is incredible, it's a crazy dynamic place with hundreds of start-ups working on all sorts of things. It's a huge liner on several floors, with open spaces everywhere." However, this is a startup mindset to adopt that is not suitable for everyone. One must get used to the hustle and bustle of salespeople talking non-stop, to the emulation of this place of meeting and sharing. You must know how to be extroverted, to seek out information, to push for meetings, otherwise, things won't come your way.
Victor's advice for budding entrepreneurs
According to Victor, the approach of any entrepreneur must be the same: the idea, the project must respond to a problem, that "is the key to success". So, one has to identify a major problem and try to launch a company that has the solutions to solve it. There may be a tendency to go into the business one is most passionate about, but that is not always the most useful. A good entrepreneur should be able to take on any project.
Victor suggests anyone to start developing their network now, as this is largely responsible for the success of any project. "ESCP has an excellent network in entrepreneurship, I have daily calls with ESCP alumni, many of whom have launched their companies". Finally, Victor believes that it is unwise to keep an idea to oneself: it is by pitching it to professionals and entrepreneurs and asking them for advice on how to avoid making the same mistakes that this small idea will grow.
"Crazy things are the only things you never regret" – Victor Neuillet
Echoliv is a MedTech startup that designs Artificial Intelligence solutions in liver ultrasound. The first software developed, Ultraliv™, is an AI solution to aid ultrasound screening for the main liver cancer.
Article written by Quentin Mechali-Auguste and adapted by the Jean-Baptiste Say Institute communication team.