During the Ecosystem Exposure Week, the students of Option-E dived deep into their local ecosystem and created a validated value proposition for their ideas tackling the United Nations Sustainable Development Goals (SDGs). In order to achieve this goal, 6 teams were formed and every team had to focus on different aspects during the week. Do they have the right to play? What challenges do their problem and solution face? Are they able to validate if customers are willing to pay for it?
The 6 project groups had to pitch every day, making their pitch stronger by building on the insights and lessons learned from the previous day. These insights came both from the market and user research activities, led by the students using digital tools, getting feedback from each daily pitch and from different entrepreneurs and experts on entrepreneurial ecosystems, leadership or funding.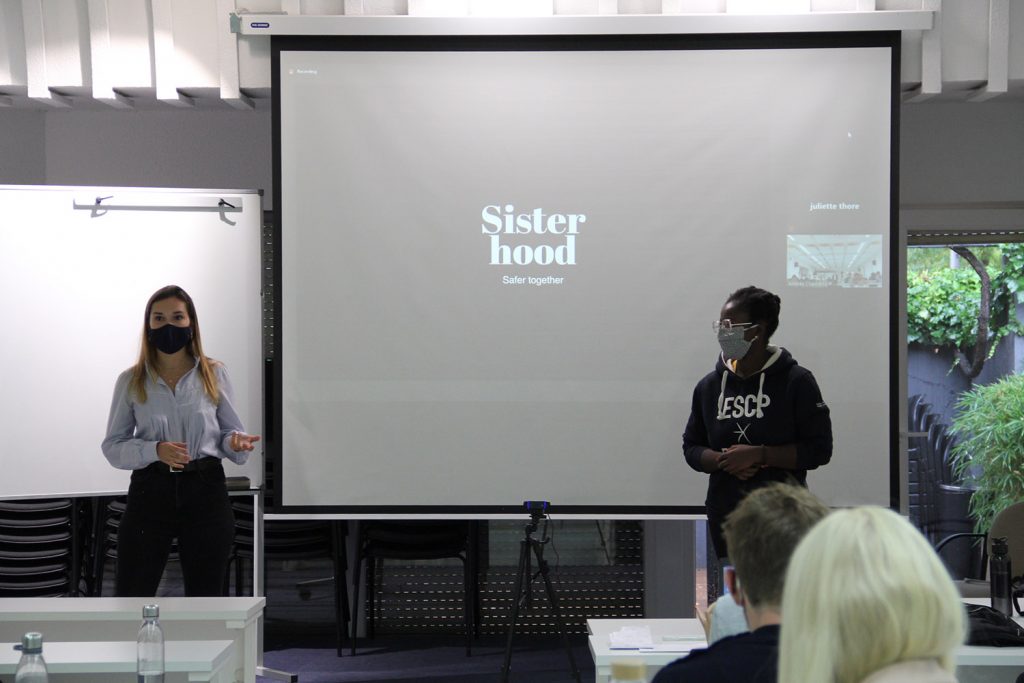 How to transform a start-up project idea into a validated customer value proposition
The week started with an entrepreneurial ecosystem overview of social innovation in Europe in order to learn about and explore innovative social start-ups. From there, each day several start-ups from the social business ecosystem joined to share their knowledge and gave the teams insights about their own experiences on social innovation, leadership, value proposition and funding.
Tuesday was dedicated to "changing the UX of the optical world" with Marta Frenna, CEO & founder of GreyGlassess. On Wednesday, the focus was set on leadership with Alberto León, who is a digital humanist, advisor, trainer and mentor. On Thursday, Stéphan Maisons, senior partner & chief strategic officer at Fellow Funders shared his expertise on funding. And to wrap everything up, the topic for Friday was societal entrepreneurship. María Gonzalez, CEO & co-founder and Marcos Rubio, CTO & co-founder of TUCUVI, as well as Alberto Cabanes, CEO & founder of Adopta Un Abuelo joined for the final pitches.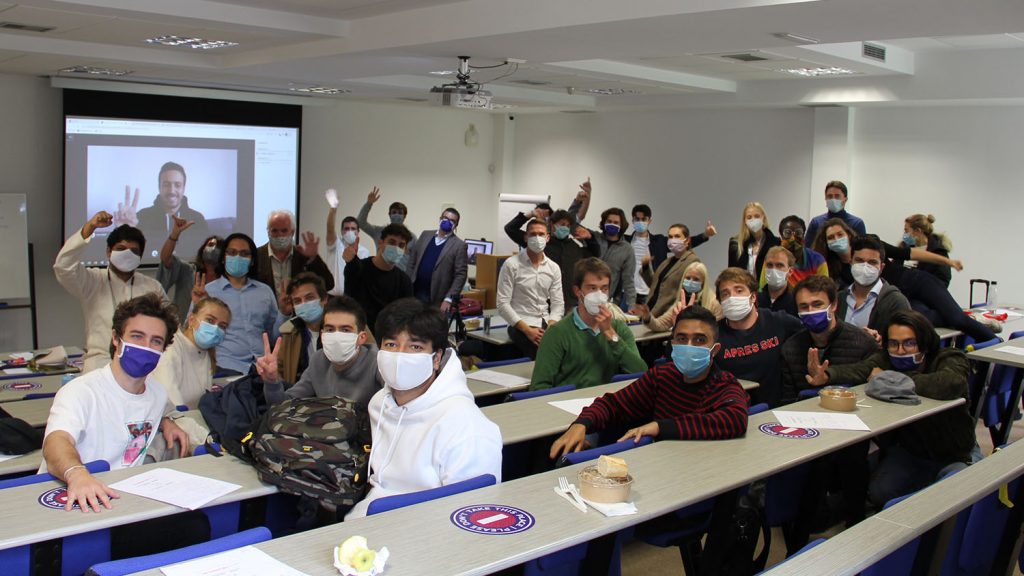 Future entrepreneurs on the road to societal and sustainable impact
The biggest challenge of the week was to develop a customer value proposition canvas, and achieve to pitch it properly, which included the research made by each team to understand the customer's needs and pains, the unique selling points they had to offer and their potential to actually sell their project. One team realized, based on insights and feedback they got on the first day, that they did not in fact have the right to play: they discarded their idea but got inspired and created a new compelling idea, which they were able to pitch during the week. 
Overall, the experience lived during this week was outstanding, teams were able to go a step further in the creation and validation of their future start-up project, making the Ecosystem Exposure Week a key milestone for Option-E students. They then presented their prototypes during the Entrepreneurship Festival on November 19th.