Bosse Rüschmann is from Northern Germany and Phil Tunder hails from Southern Germany. Both of them are currently studying Management at the ESCP Business School. They are the co-founders of Baze, an entrepreneurial online network with a vision to share, explore and connect over entrepreneurial projects. In the beginning Baze focused on connecting students from ESCP and startups for internships and working student jobs. With time the aim of the co-founders is  to expand to other top European universities. The vision is to digitalize the entrepreneurial community. Bosse and Phil jointly created Baze and worked on the project in Paris, Turin and Berlin and  are continuing this project while pursuing their studies at ESCP.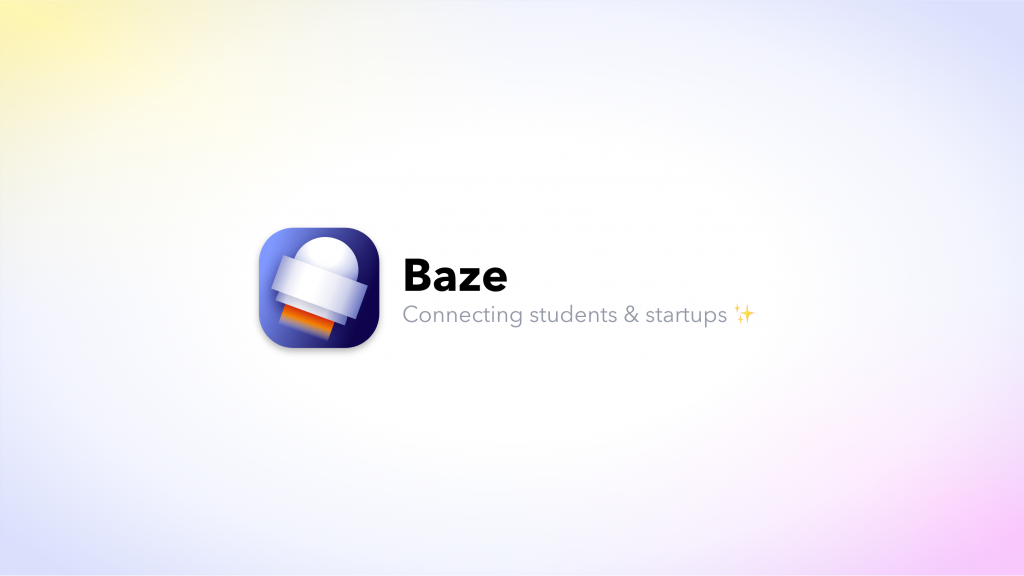 Why was ESCP pivotal in the creation of Baze?
Phil started his ESCP Business School journey in Paris and the first person he met at the gate was Bosse. So the aspiring entrepreneurs met due to ESCP and this meeting led to the creation of Baze. They found the environment in ESCP perfect for shaping their startup ideas and currently they are being mentored by the Blue Factory in Berlin. The summer entrepreneurial project at ESCP helped them validate their idea and the professors gave detailed feedback. The European network of ESCP has been the cornerstone for Baze and both Bosse and Phil have benefited immensely from the multiple campuses and international environment where they met people from multiple countries and gained further inspiration for their startup.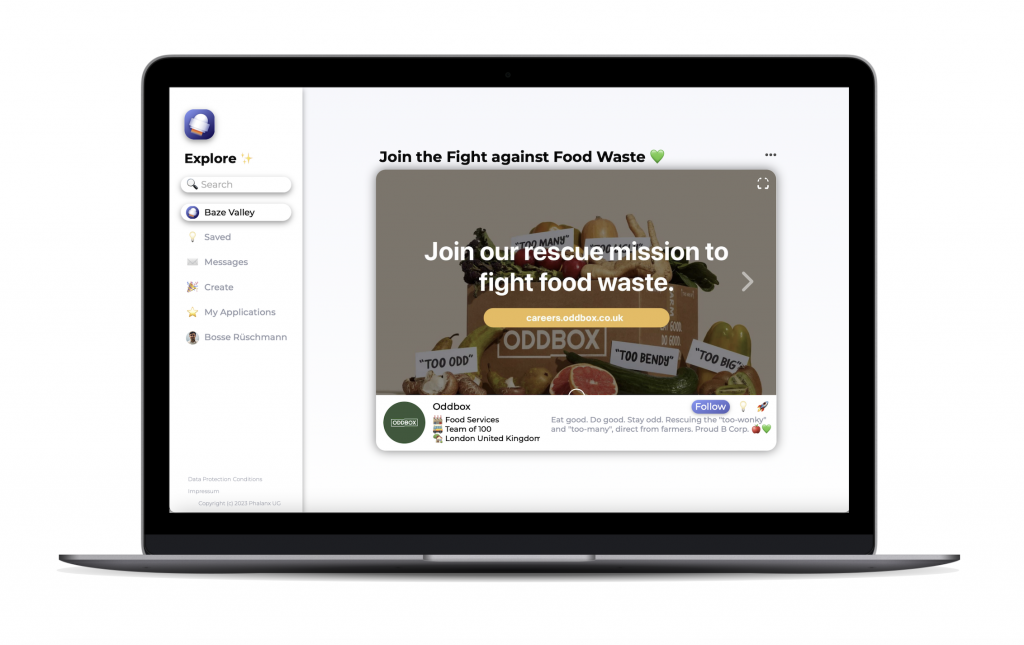 How can Baze help entrepreneurial communities be more digitally connected?
Bosse and Phil want to improve the entrepreneurial communities and make them more digital. Visibility for startups is very limited and restricted by the amount of money they are able to spend. Also, the communities for entrepreneurs are not really digital and are in specific locations, completely analog or very hard to get into. For people really interested in entrepreneurship there are no apps in the Play Store and there is a huge market gap. Baze aims to offer the world of entrepreneurship in one app where people could discover everything through one integrated feed. Students can use Baze to find exciting startup jobs and also share their own projects. The app is targeted towards Gen Z and contains "Baze Valley" which is the main feed where it is possible to post content via slideshows. The app is driven by user generated content. The interactive content on the app could potentially lead to various opportunities for the students who use it.
Startups also have a lot to gain as they get access to the students who are into entrepreneurship and can offer them lucrative jobs on the platform. Startups can upload pitch decks and job offers while also receiving a 'whitelist' of students that share similar interests with them and could become potential employees or partners.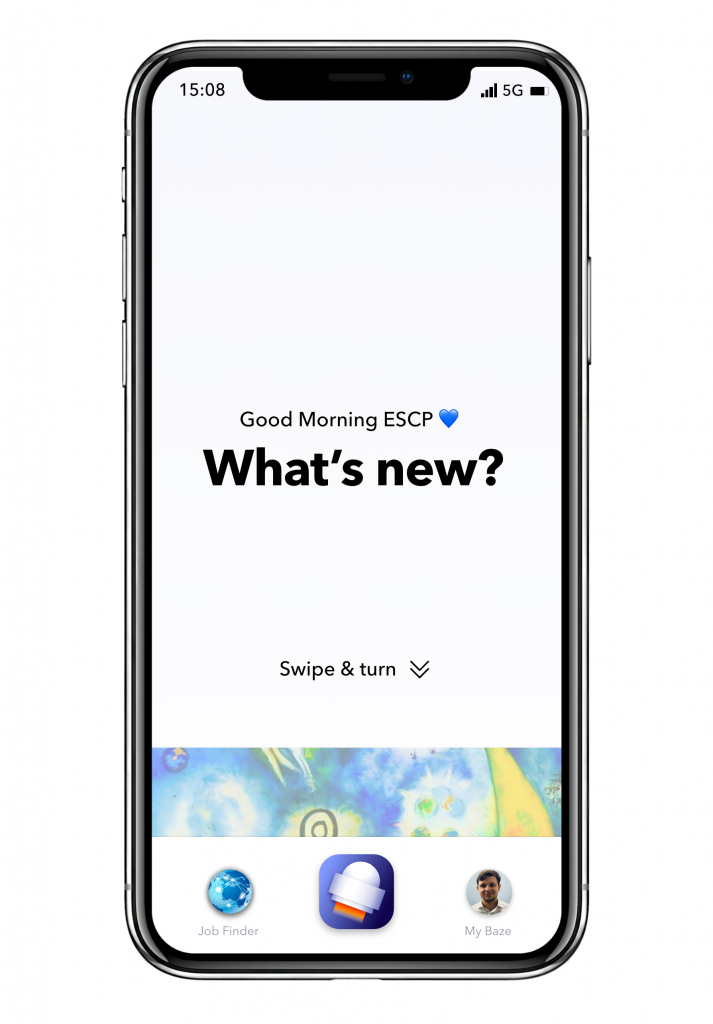 The team behind Baze
Bosse and Phil are both in the third year of their studies at ESCP. Bosse does most of the design and Phil handles the finance and marketing activities. Their third team member Gordian studies in Munich and is the programmer behind Baze. They will be hiring a new team member soon to get more support on coding and app development. The team unveiled their MVP (Minimum Viable Product) at ESCP and their network helped to expand the user base in the initial testing phase. However, the team is quite agile and collaborative so they all handle every kind of activity in a joint manner and the culture is not like that of a company with restrictive job roles. They are all focused on improving the app with the help of user feedback. The aim is to gradually roll it out to new users in other universities.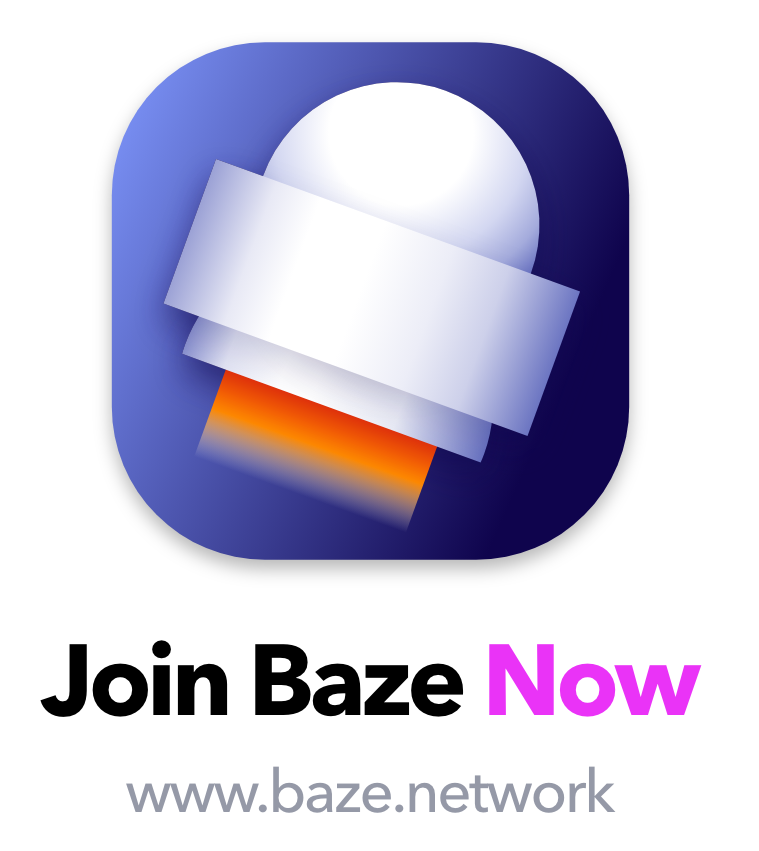 How has the entrepreneurial journey been so far?
Baze started their journey in summer 2021 at the same time that Bosse and Phil started their ESCP journey in Paris. They narrowed down their initial idea by the time they reached Turin and got a lot of feedback from other students and professors. Currently the platform is free for everyone as it is in the testing phase. Based on user feedback, Baze has opted for a freemium model upon launch. Startups can join Baze for free but to post their jobs they need to pay a subscription fee and join the Premium version. In Baze Premium they can also advertise their startup which works like Facebook advertisements. Startups can track the KPIs in their ad campaign and modulate the reach based on their required parameters. In the beginning the fee is a flat €100 but the prices will be customized according to the size of the company. Developing the platform has been a lot of work and all the team members have been pitching in with their critiques about the features of the app to make it even better. It has been a team effort and costs have been kept low by doing everything in-house. Except for the server costs there are no recurring expenditures.
What's next for Baze?
Baze is currently in the testing phase at ESCP so they are letting all ESCP students use the app for free. Bosse and Phil believe this will help them develop the app to their liking and by the summer the app will be ready for launch. They are building their entrepreneurship network in the background as they continue to refine the app. Once they are satisfied with the quality of the app they want to launch it in seven of the best universities in Europe. Then onwards they would add one university after another and grow the app to cover all the best universities in Europe.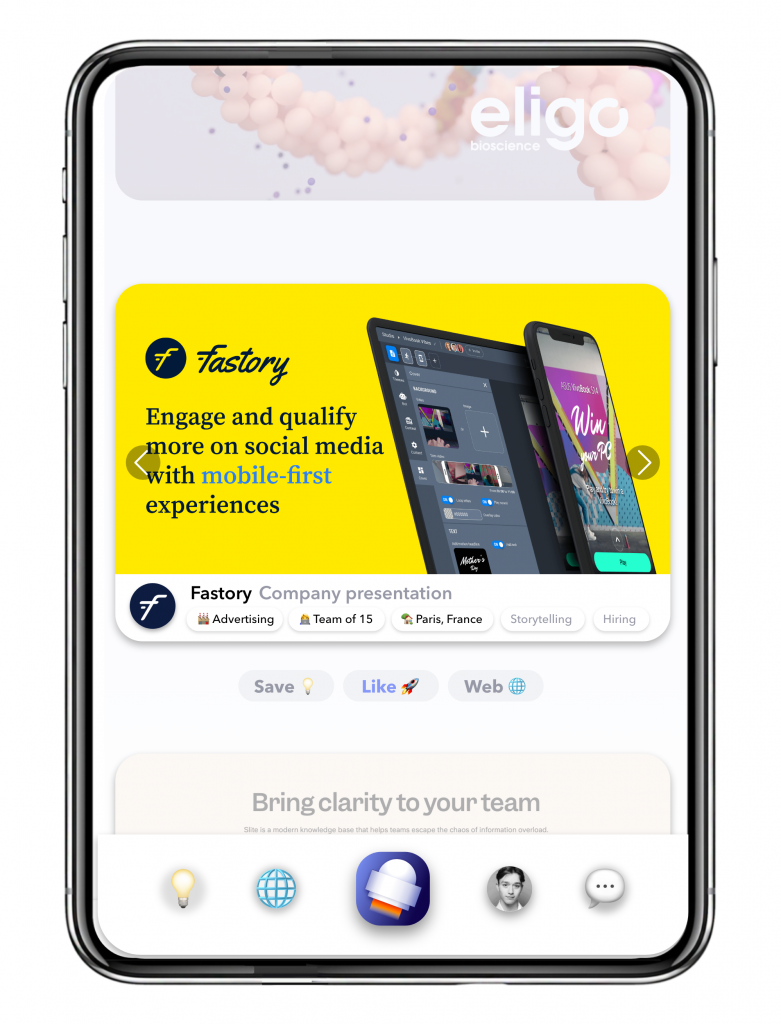 Advice for early stage entrepreneurs
Bosse and Phil are still quite early in their own entrepreneurial journey but they know of many of their friends who started a startup and then gave up quite early. Even though Baze is still in the development phase, their enthusiasm has remained the same and they both emphasize how important it is to keep going. At the beginning of a startup there is a lot of excitement but then reality hits with its myriad challenges and founders are unable to understand how to continue. Bosse and Phil faced the same, but they kept going. They also had to make pivots in their journey but their overarching vision of creating an entrepreneurial online network has remained the same. They remark that the beginning is always unclear for an entrepreneur but once that stage has been overcome things get much better. Bosse and Phil are in it for the long haul and even though they admit it sounds cliched, their suggestion to all aspiring entrepreneurs is – no matter how hard it gets, no one should ever give up on their dreams.