A self-made entrepreneur
Stéphane Rosenwald was Born in 1959 in Paris, in a large family with parents of Alsatian origin. His father, an entrepreneur, opened several optical stores in Paris and participated in the creation of the Krys chain. Stéphane grew up in an environment where family, work, and knowledge of the world and its different cultures were considered to be essential.
After his studies at ESCP, Stéphane went to the French Embassy in Santo Domingo, Dominican Republic, for his national service and then joined a Swedish consulting firm, SIAR. He has always had a taste for the international: this mainly guided his professional choices, especially in his consulting career. Stéphane has worked on a lot of international projects and built up networks around the world. He is now based in Abidjan, Côte d'Ivoire, from where he manages his French company and his activities in Africa.
Looking back on his studies, Stéphane says he really enjoyed his studies at ESCP, which he found rich and interesting. He particularly appreciated the opportunity to discover many things through personal work and practical activities.
At the time, there was no entrepreneurship class. Students aimed at rather executive careers in large organisations. Very few young ESCP graduates were heading towards entrepreneurship. Nevertheless, they had the possibility to launch activities and projects if they wanted. This allowed them to discover many things, invent and create.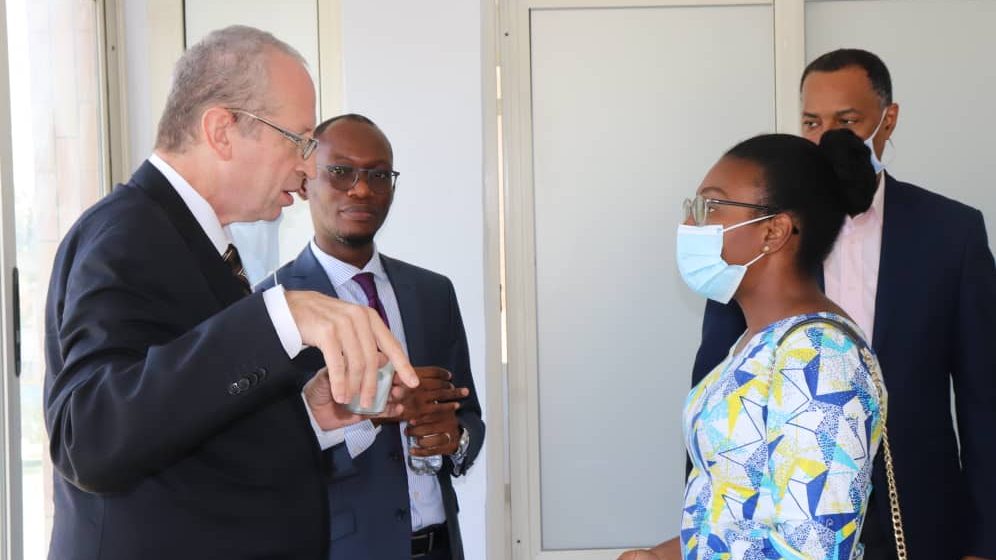 The daily life of an entrepreneur
Stéphane had a very early desire to invent something by himself, over which to have complete responsibility. Entrepreneurship perfectly corresponded with his desire for freedom. He didn't want to become "an old dependent executive, obliged to tolerate things [he couldn't] stand". His goal was to avoid "playing politics, having a senior assessment at 48 years old, and trying to hold on until the moment of early retirement at 59". He was looking for more.
Stéphane founded GRC Solutions in 2003. GRC Solutions is a firm that operates on a network logic, with an ability to build ad hoc teams, perfectly adapted to the projects. This allows them to intervene in various disparate environments, everywhere in the world. Looking back on his entrepreneurial career, he says: "By definition, it never goes as planned!"
Envisioning future developments
However, the initial phase of the company, from 2003 to 2009/2012, was "rather easy". His business surfed quite well on the concept of economic intelligence, which was rather buoyant. After the financial crisis, the consulting industry was very shaken up. They experienced a decrease in the number and size of projects as well as in the billing rate.
Stéphane and his team had to look for the answer in a more agile structure with lower fixed costs. They had to develop the ability to respond in a more focused way to specific needs, products and services, maintaining an international capacity. These have been very important focus points for the company, which allowed them to support their clients internationally.
"My work is very diversified and quite heavy. I rarely "unplug", and it's been a long time since I've spent a weekend without working", he shares. In fact, as CEO, Stéphane is in charge of Management, Representation and Communication, Product Creation, Project Sales, Partner Selection and Team Building, Work Organization and Deliverables, Rendering and Quality Control, Client Relations, Administration Control… On top of that, Stéphane also teaches and is committed to several associations.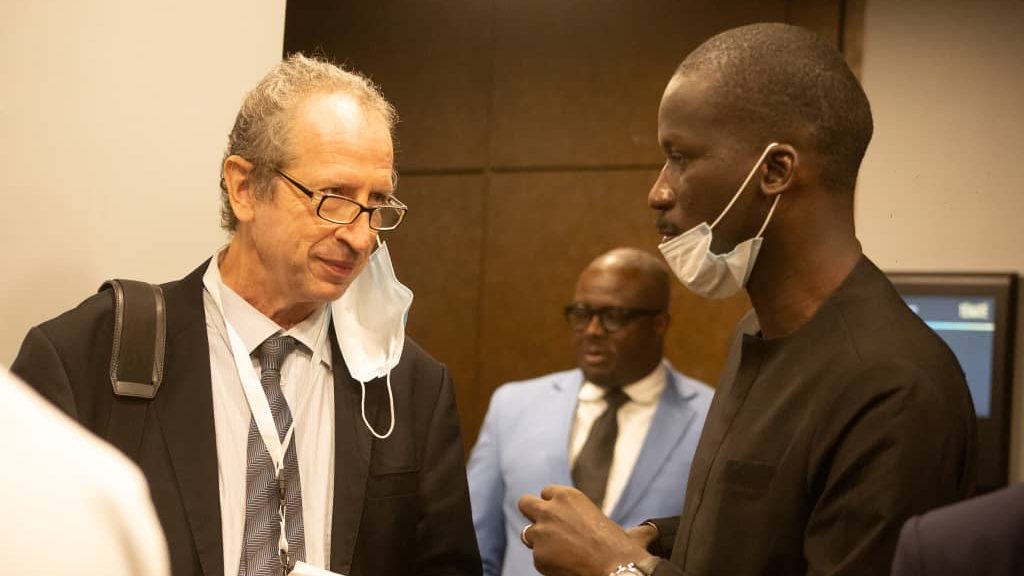 What makes a good entrepreneur
According to Stéphane, it is essential to have a speciality important for your sector. A second point is to have the ability to touch a little bit of everything and to know how to manage on your own.
Knowing how to surround yourself with the right expertise, how to manage, and how to work in a network is essential. Plus, it is fundamental to keep a long-term perspective and build strong relationships with your teams and stakeholders. You must be able to control day-to-day operations and have a sense of quality and customer service. Fundamentally, you must enjoy communicating and networking. Here are Stéphane's best suggestions: to be an entrepreneur, "Be courageous, enjoy working, and be resilient"; "Accept risk and uncertainty"; "No need for too many hours of sleep"; "Have support in your personal life". You have to be fully involved, but also know how to keep a little distance to maintain lucidity and not take too many risks.
Going the extra mile
To motivate his team, Stéphane considers it necessary to know how to share useful information and anticipate. It is major to share the fruits of success and take an interest in others. It is also essential to train the team and help each person progress and reach their goals.
Stéphane allows his team to thrive by setting an example and encouraging them to share information and best practices in a teamwork approach where they win together. Stéphane and his team almost always work on international projects. As the GRC Solution team is spread all over the world, he says he was "already working remotely long before Covid". Telecommuting has always been part of their DNA. "I had already started to do it in the early 80s with SIAR, which, at the time, was working with international teams in about fifteen offices, all connected by PCs and modems".
Favorable environments for entrepreneurship
What creates an entrepreneur is desire and/or need. Setting up incentive policies (exemption from charges, simplified procedures…) is good, but not enough. The complexity and the administrative heaviness are a brake (especially in France, according to Stéphane): "Someone who has been an executive all their life is not well prepared".
There is no single career path, therefore, it is interesting to have diversified experiences to enrich one's approach, professional culture, ability to invent and create, and face many situations. In particular, to become an entrepreneur in consulting, Stéphane deems it important to have done operational work in order to have a concrete vision of business.
When you start out, you never know how it will work, and how fast it will develop. That is, except in rare cases where you start out with a large guaranteed contract over a certain period of time. You have to be careful not to put yourself in a difficult situation.
Article written by Maria Ferracci and adapted by the Jean-Baptiste Say Institute communication team.