Alumna of the ESCP Master in Management, Liumei Nie experienced a diverse and comprehensive business course of study. This convinced her to pursue a career in marketing. After a Gap year spent in several large internet companies in China, she chose to work for DIDI as a brand marketing manager. She believes that since marketing is about recommending a product or service to different people, companies should make valuable products or services that can benefit different people.
A dedicated company with lively departments
DIDI's mission is to provide flexible work opportunities for owners, drivers and riders. The company commits to driving smart mobility innovation with localised AI technology, while jointly solving global transport, environmental and employment challenges. They do this by collaborating with local regulators, the taxi and automotive industries, and other partners and communities. DIDI tirelessly works to improve user experience. The goal is to create social value while building a safe, open, and sustainable ecosystem for the future of mobile mobility.
As Brand Marketing Manager, Liumei works in DIDI's chauffeur-driven division, which is part of the "Express Mobility" business line. This newly established sector is just in time for publicity and promotion. In fact, contrary to most Chinese internet companies, DIDI focuses on transport and mobility rather than diversifying its products. This is perfectly in line with Liumei's values. She believes that focusing on one area and creating value for certain target customers is far better than attracting a large number of customers with a cheap commodity. Similarly, Liumei admits that she ultimately chose DIDI because of the flat company hierarchy, young and vivid team, relaxed working atmosphere and entrepreneurial spirit and passion.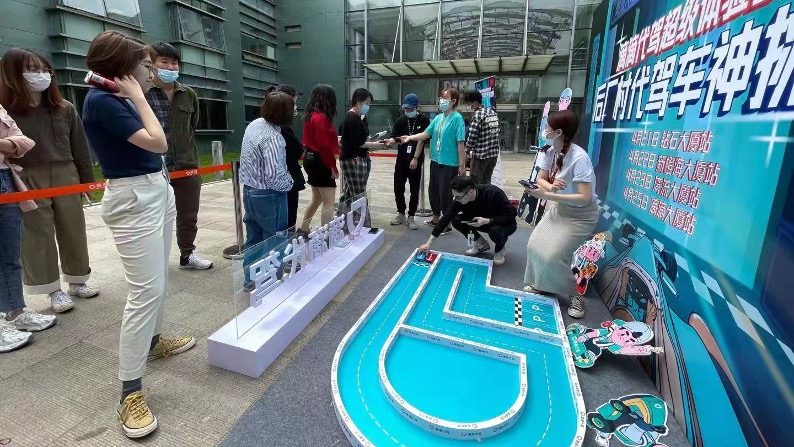 Open working environment and de-hierarchical communication
DIDI's offices are open-plan. This means that staff from different departments and grades all work in the same space, which greatly enhances communication efficiency. "You can think of us as an agile project model", says Liumei. "Our days are filled with meetings, requirements analysis, project progress checks and phase summaries".
At DIDI, face-to-face conversations are preferred to online meetings. This improves the efficiency of communication and allows people to capture the non-verbal information conveyed by suppliers or customers. "Communication in the meeting room often has the highest success rate because the other party can feel our enthusiasm and sincerity!", says Liumei.
A people-centred business
Liumei swears by DIDI's values: openness and a people-centred attitude. The company aims at building a better working place and improving its social environment. This is where the company's values shine through the most. Within the company, we can find a staff forum. This is where events, big and small, are shared. DIDI uses this forum both to promote excellent staff within the company, but also to fight corruption – with the involvement of the security department.
Of course, DIDI is also concerned with the experience of its partners. In the chauffeur department, drivers and passengers are two of the company's most important customers. DIDI allocates a large amount of money to provide warmth or coolness to chauffeurs during the summer and winter seasons each year. This will happen, for example, in the form of halfway food stalls or resting places. As a brand marketing manager, Liumei's job is to coordinate the process to ensure that these subsidies are in place and help the company with its communications. The goal with this is for more people to see that the company is socially responsible.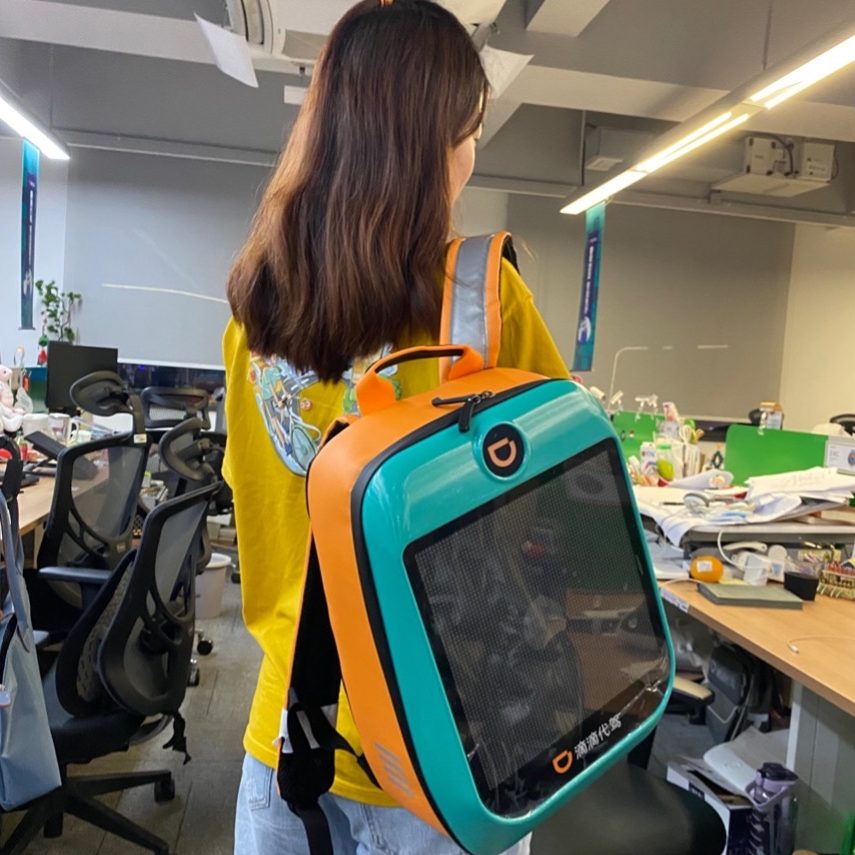 A marketer that embraces digital
Liumei is very grateful for the three years she spent in the ESCP Master in Management Program. In her opinion, the second year of internship is very important and was a real turning point in her career path. The internship experience in an advertising company made her start off her marketing career, though the various possibilities in the business field still made her curious. At this time, the core courses of the first year of master's (M1) are of great help. These cover finance, accounting, law, HRM, marketing and operations and so many other disciplines. This way, students have a clear understanding of the different business counterparts. After that, choosing a second-year (M2) major or a gap year internship will be much clearer.
As a marketer, Liumei is highly sensitive to market trends. In her view, marketing needs to embrace digitalization and embrace the era of big data. Therefore, marketers also need to arm themselves with analytical capabilities and statistical tools to face these new challenges. Because of this, Liumei chose Digital Marketing Strategy and Applied Data Science as her second-year specialization. "What impressed me was the personas and customer journey. They gave me a very clear and complete methodology and helped me to come up with one marketing plan after another. I don't think ESCP's courses are particularly difficult. But they are all very applicable" she said. These two courses well prepared her to be competitive during the job search. A large number of group cooperation during school also prepared her for the fast-paced daily life of Internet companies.
DIDI aspires to be the world's leading technology company in the automotive and transportation industry, providing customers with a safe, pleasant and efficient travel experience.
Article written by Xiaoqian Zang and adapted by the Jean-Baptiste Say Institute's communication team.