Frontline was co-founded by Babatunde Williams and Ba Linh Le. Ba Linh is the Chief Data Officer and is handling the technology aspects while Babatunde is the CEO and Subject Matter Expert who shared his experience with us in this interview. Babatunde has over 13 years of experience in the field and is also engaged in consulting work for a firm based in London. With Frontline he is creating a risk assessment tool to support emergency service workers who are dealing with domestic abuse. Domestic abuse is a major problem in the European Union with 1 in 3 women having experienced physical and/or sexual violence according to a recent survey in the 28 EU Member states.
What is Frontline?
Frontline is a risk assessment tool that is powered by data and Artificial Intelligence. Risk assessment is critical in cases of domestic abuse as a proper assessment is necessary to gauge whether the victim is at risk of repeated abuse in the future and it also helps the emergency service personnel to understand what sort of support mechanisms need to be undertaken in order to make sure that the victim is safe in the future. Such assessments are conducted by frontline services like police officers, healthcare practitioners and social workers alongside the victim. Frontline is aimed at all three groups but more specifically at the police. Babatunde conceptualized the idea a few years ago when he moved to Berlin from the UK. He was studying at the Hertie School in Berlin where he met Ba Linh and others who were very supportive of the idea to found a startup which helps to deal with domestic violence. The German system for tackling domestic abuse needs a reform and this is where Frontline came in with a brand new perspective to deal with this issue.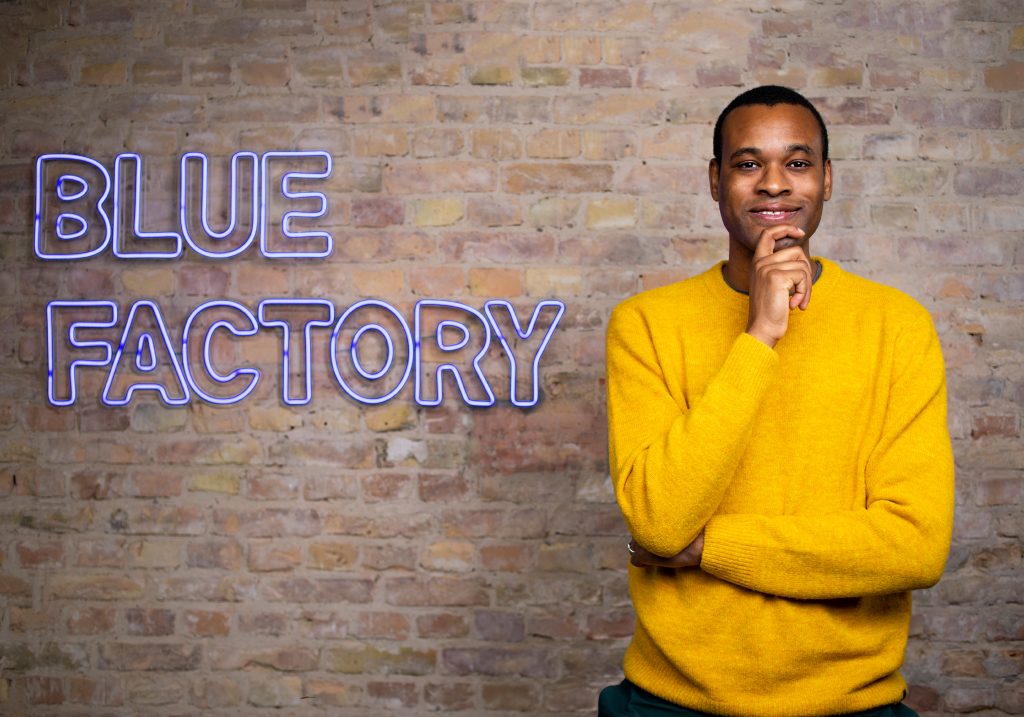 The journey of securing the EXIST scholarship & ESCP Blue Factory's role
According to Babatunde, the EXIST scholarship journey was a very long one but it was also quite rewarding at the same time. The application was fully in German and over 30 pages long. Frontline was supported by ESCP Blue Factory throughout the application process. According to Babtunde it's important to apply for the EXIST funding about 5 months before you actually need the money because of the time it takes to go through the process. Frontline got a lot of feedback from ESCP during the process but the most important aspect was creating the business case for the product. While the moral case for building a startup to tackle high risk victims is quite clear, the business case is not self-evident. Since the whole team was so much into developing the product, ESCP helped them take a step back and look at the business case which was an invaluable aspect of applying for EXIST. This enabled Frontline to understand the financial aspects much better. Naturally, if Frontline can help to identify high risk victims earlier, then the government doesn't have to spend money on more complex support needs later down the line. In hindsight it feels logical that everyone should be able to see that. However, it's necessary to put that down in writing, in a clear, simple and concise manner. This is necessary because you need to pitch the idea to someone who has never heard of it and help them better understand what you're offering. Simplifying the business case was an integral part of it. As of April 1, 2023 Frontline is working out of the ESCP Campus in Berlin.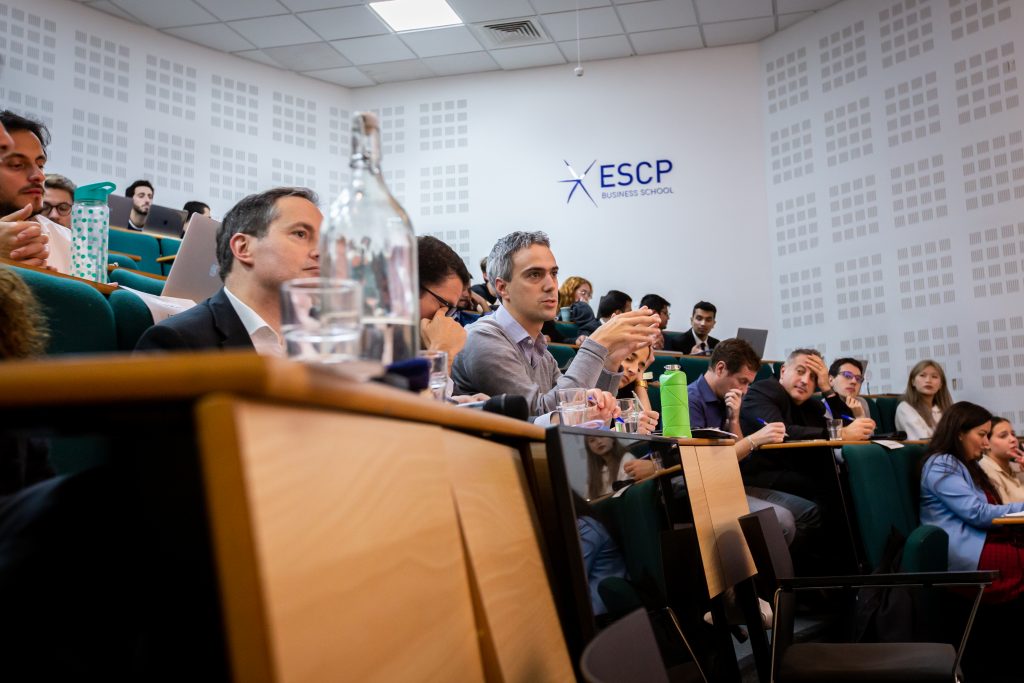 The challenging task of getting people to try a new way of thinking
Babatunde has worked in public policy for 15 years and focused on social policy for at-risk groups for 13 years. Over the years he noticed that everyone has some preconceived notions when it comes to domestic violence. It's a subject like politics and so it's hard to make people see a different point of view. In the UK, the government adopted some new ideas in the space but did not adequately fund those. However, in Germany, the funding and investment is much more but the money is being spent on much older ideas. There is a need to modernize the systems and this is where Frontline comes in. Frontline's tool will primarily support police officers in the beginning and later they plan to include other emergency services. The tool won't be available to victims because adequate training is necessary to properly utilize it. The EU is currently legislating on these aspects and the idea is that institutional staff can be trained in risk assessments but the victims cannot. The trained police officer would be called to the situation by the victim and then fill in the risk assessment alongside the victim. This method would allow Frontline to get to a decent level of accuracy.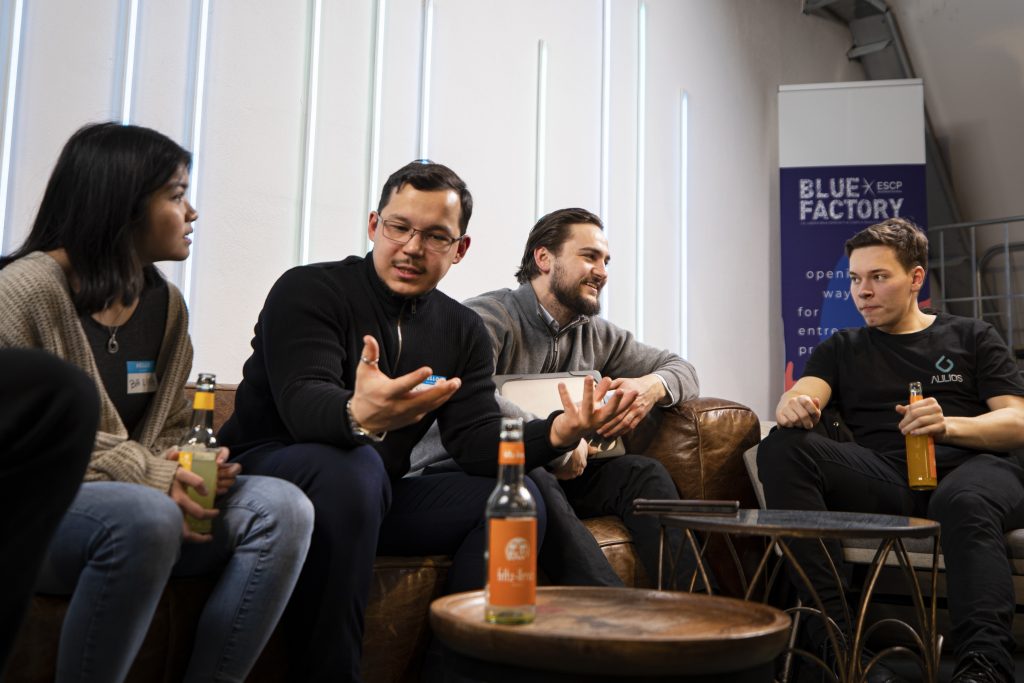 How Frontline's machine learning tool is being developed
Frontline had the option to collect data in two ways – they could either source it from existing services like police and healthcare practitioners or they could conduct surveys on their own (the latter is more difficult). All of Frontline's competitors are doing it the easy way by collecting data from police or healthcare institutions. However, this method is flawed due to the inherent biases which creep in from the preconceived views and values of police, healthcare personnel etc. Babatunde noticed many unfounded biases from his conversations with police and other people working in the field like the notion that people of color (POC) are the main perpetrators of domestic violence. He also noticed biases against people from ethnic minority or immigrant backgrounds.
However, upon doing more research with his team and checking various data sources, he could easily see that many of these biases were totally unsupported by the data. Babatunde sincerely believes that the only way to prevent this bias from creeping into the data is to do the data collection independently. So, Frontline aimed for a nationally representative sample and partnered with a reputable polling organization. By doing this, they were able to create an anonymous survey which is administered without human intervention and helps to remove the biases. They are doing several data rounds and collecting the responses over multiple months, but also using manual data processing. People think the AI model can learn by itself but that isn't correct. Every month they need to manually update the model. They expect the model to be fully ready in about 2 years. During this time they will train the specialist police officers to utilize the tool so they can then move to real-time data collection and keep updating the model to perfect it. Over these 2 years the police officers will be trained to reduce bias as much as possible so that by the end of the 2 year period the tool will be automatically updating itself. In the initial few years however, there is a lot of manual intervention involved but eventually it becomes more automated. This is harder than just using readily available data but it is also a competitive advantage of the company.  
Frontline's financing strategy
Frontline has quite a few upfront costs for conducting surveys and manually tweaking their AI model before it can be totally automated. The first grant they received was the Berlin Startup Stipendium (BSS) which was great for fleshing out the initial idea but it was only €2000 a month. The program offers a lot of flexibility & freedom and Babatunde's advice is to try it before attempting to get the EXIST scholarship. BSS is also a great stepping stone to identify the team dynamics in a new startup and it really helped Babatunde to figure out which people he needed to have in his team and filtered out those who weren't motivated enough.
After BSS, Frontline has now acquired the EXIST grant and in the future they are looking to bring some impact investors on board. Babatunde's suggestion is to approach investors about 6 months in advance and also to research their prior investments. Babatunde wants to fund the company through convertible notes (short-term debt that converts into equity during a future financing round) to protect his share in the company in the event of an increase of the company's valuation during the series A round. It also helps to compensate the impact investor for the risk they take on by investing early into the company. Impact investors usually think they won't make a lot of money on their investment and hence emphasize on a greater equity share in the company. However, Frontline is uniquely positioned in this space and is currently the only company that can meet the demands of the new regulations proposed by the EU and hence they want to negotiate different terms which take these factors into account. Babatunde has a firm conviction that Frontline has the capability to become a unicorn organization.   
Key team members at Frontline
The Frontline team is headed by Babatunde who is the CEO and Subject Matter Expert and is responsible for the major strategic decisions. His co-founder Ba Linh is in charge of the data and everything that derives from it. She is intricately involved in developing the AI model and in choosing which questions go into the risk assessment to fine tune the product. Katrin Hermann is the external relations manager and runs the big campaigns necessary for a B2G organization. Frontline pays their interns €20 an hour but only for highly specialized tasks. Currently they are hiring more interns and Babtunde encourages ESCP Business School students to apply for this position to help build this unique organization.
Business Model
Frontline's business model is solely based on B2G (Business to Government) operations. In most of the European markets they would pursue a B2G model but in Germany they might also need to explore B2C due to the vital role played by private insurers. Frontline will aim to gain market share in most developed countries in the European Union and risk assessments are funded by the governmental agencies in most of them. The new EU regulations that have been proposed will also work in Frontline's favor. After the new rules are in place Frontline will have a unique position in the marketplace and won't have to contend with any competition in this space. Lobbying and advocacy are important tools for this type of business and Frontline has invested a lot of time and energy into this area to dominate the market in the years to come.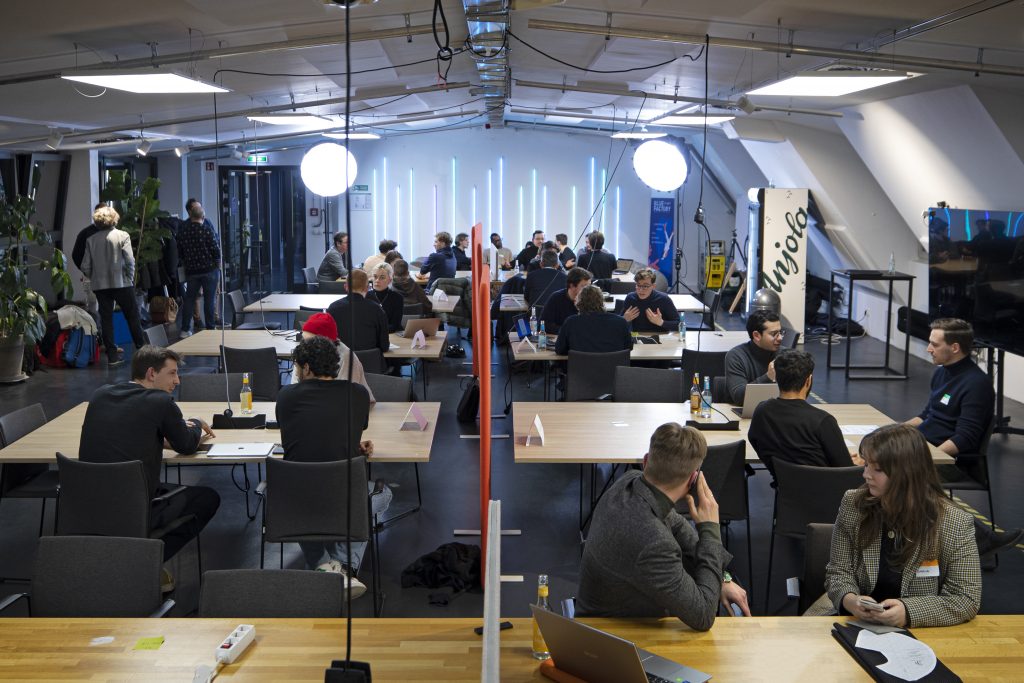 Don't just celebrate your wins, use them!
Babatunde referenced a story from Hannibal's invasion of Italy to elucidate the importance of a key mindset. The legend goes that Hannibal's advisors asked him: "You know how to gain a victory, but do you know how to use one?". This shaped Frontline's culture about not just celebrating successes but using them to take the next step in the journey. Babatunde himself worked in various different focus areas over his entire career and he could use his connections when he finally began his entrepreneurial journey.
November 2021 was an inflection point when Frontline had a big media round. They used their media exposure to pitch the idea to more people and build up a strong advisory council. Babatunde doesn't believe in the traditional cold email strategy and he advises startups to be more intentional about who they approach and what they want those individuals to do for the company. After success in BSS, Frontline was able to bring more people on board and now they are leveraging the EXIST success to bring more experts into their company. Frontline has a strong advisory council. Half of the people in the council were drawn from Babatunde's network and agreed to join because they supported his vision. The other half learnt about the company and were impressed by the wins they had before they decided to join. This intentional strategy has worked well for Frontline, as they are not ready to just sit on their laurels but they use these wins to get to the next level. 
What's next for Frontline?
Frontline is an AI startup that is dealing with high risk victims and hence Babatunde emphasizes the fact that they cannot have a prototype which gets it wrong the first time. Most startups can create an MVP and then build a better MVP after learning from the failures of the first one but Frontline doesn't have that luxury. Babatunde believes that if Frontline doesn't achieve high accuracy from the get-go people won't give them a second chance and so the first prototype is extremely vital for the company. People who will pay for the product are administrators in their 50s or 60s and they are quite apprehensive about AI. However, Frontline's AI model is already showing a 65-70% predictive accuracy and there are many more years of development ahead. They have received good feedback from the police and will also expand into healthcare in the years ahead. Markets like Germany and Portugal are very promising for Frontline.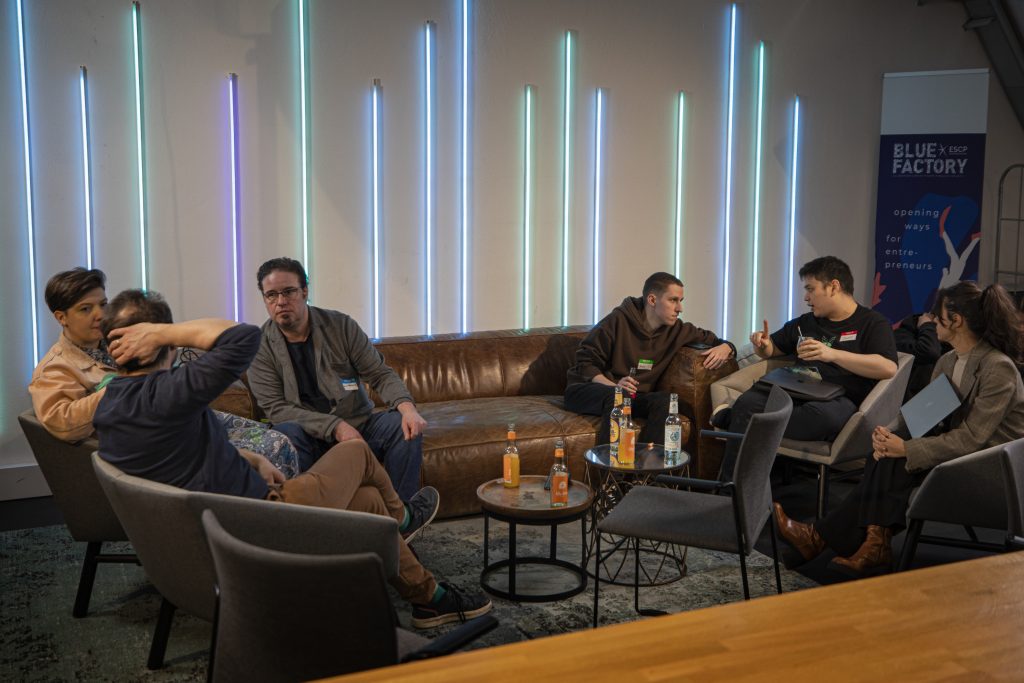 Advice for aspiring ESCP entrepreneurs
One of the most important things that Babatunde wants entrepreneurs to remember is to accurately analyze their strengths and weaknesses. A lot of founders create a team built around their strengths and make the team defer to their leadership. Babatunde's approach was different. He got people on board who could do things that he himself couldn't and thus complemented his weaknesses to make the team stronger. His strategy was to build a team around his weaknesses rather than his strengths and this is what he wants aspiring entrepreneurs to do. 97% of startups fail over a 10 year cycle and one of the key reasons for failure is a lack of work experience. Even though the popular notion is that startup founders are mostly young people, the reality is very different. Most successful startups have at least one person in their 30s or 40s. Babatunde suggests reading The Unicorn's Shadow: Combating the Dangerous Myths that Hold Back Startups, Founders, and Investors to understand how founders can build successful startups.
Babatunde also mentioned that a supportive partner can play a vital role in an entrepreneur's life. His wife is a journalist and even though she is not in the team, he gets constructive feedback from her which is helped by the fact that she herself is a founder of a successful startup. She understands the sacrifices that Babatunde needs to make to lead the venture to success. Babatunde emphasizes that founders should be careful about the team they assemble and make sure to complement each other's strengths. At Frontline he has carefully created this environment and says that every ESCP student that aspires to start something should do the same: "If you want it to succeed, you want good people on board. You've got to meet them somehow and they've got to trust you and a big part of success is down to how much you can trust them". Babatunde says he is ready to go to war for his teammates and is in it for the long haul. This is the approach of the entire Frontline team as they continue to develop the product and improve it every single day.