EMDIEL's international background and outlook
US-American born Hilary Klassen worked for years in the private sector in the USA, Europe, Middle East and Asia. Then she started at ESCP Business School. The EMDIEL programme at ESCP is highly international, both in terms of participants as well as teaching locations. The program kicks off with two weeks of coursework in Berlin, before travelling to the next exciting entrepreneurial ecosystem.
In Hilary's case, the first trip took their cohort to Shanghai. This was a key experience for Hilary, she was amazed by the prominence of digital tools. "I saw how many digital interactions have changed the world", she shared with us. From there, the program took the students to Paris for two weeks to understand the French ecosystem, to Silicon Valley and finally to London.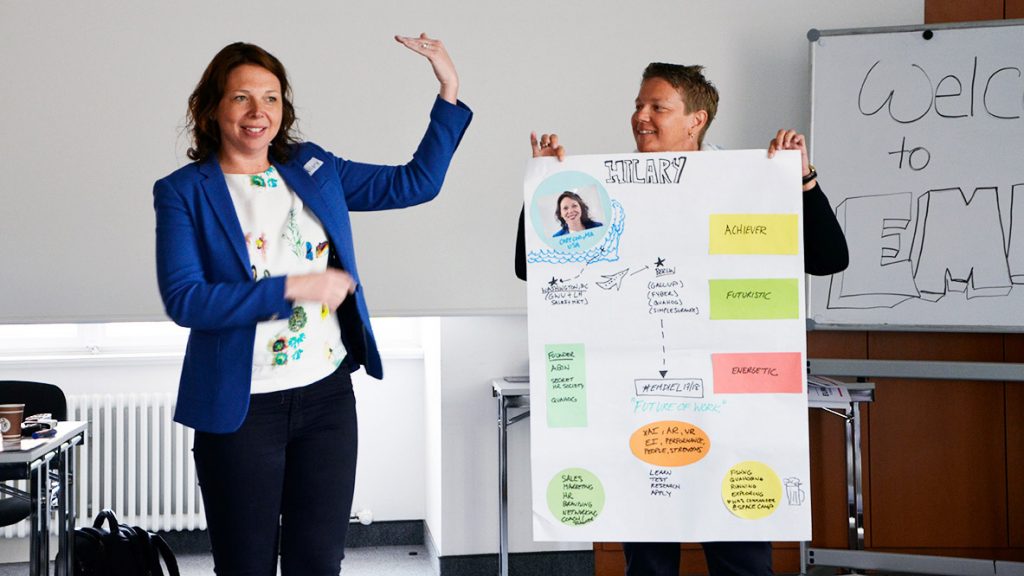 From the executive master to the start of different ventures
Hilary is a people leader and expert in coaching. Hence, she embraced the digital ecosystems she encountered and looked for ways to improve human interaction. During the year-long programme, Hilary explored multiple entrepreneurial ideas. She first launched Career Ari ("a mix between Siri and Alexa"). This was a chatbot solution and automated career brand coach "to give personalized career brand coaching and navigate through the noise of career options." Her first start-up gave her the space to try on her entrepreneurial leadership skills.
After the first year, the Career Ari team realized that they tried to tackle both: how to help people in their career transitions and in their current jobs. It became evident that one business could not tackle it all. As Hilary was receiving greater demand for coaching sessions from employees and not only senior managers, she realized that this was an opportunity. "It came down to asking myself: Why can't I scale myself?". This led to the development of bestselfy, her current venture.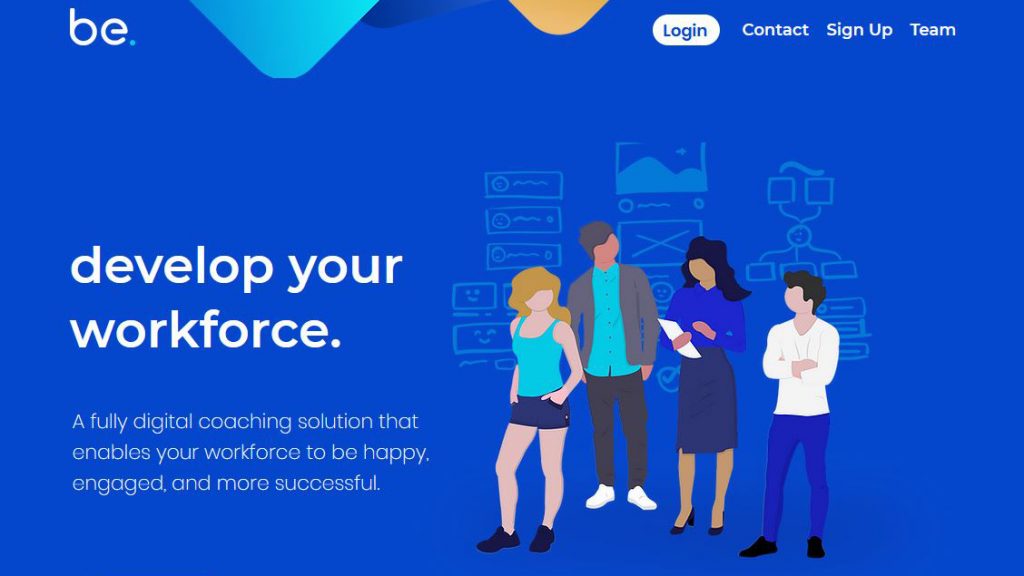 A digital tool with a human element
bestselfy helps employees "be their best selves at work." By using data points, the bestselfy pocket coach helps employees to develop their soft skills through three key personalized areas:
setting the right goals to develop and pursue,
assessing and self-reflecting one's strengths and weaknesses and to learn about how to productively apply them, and
tracking these goals and performance to improve in one's development.
When talking with Hilary, her drive to help others in their career shines through. "As leaders we are coaches. We help people evolve, understand what the needs are, what's happening in their situation and how they act upon that, what they think would work", she said. She has experienced that coaching and leadership are two intertwined subjects. According to her, everyone who wishes to be a manager should reflect on their coaching style. Employee engagement reflects this demand for coaching and personal development. Research by Gallup found that only "15% of employees are engaged in the workplace" (Gallup, 2015). This is why bestselfy aims to leverage technology for the benefit of the people.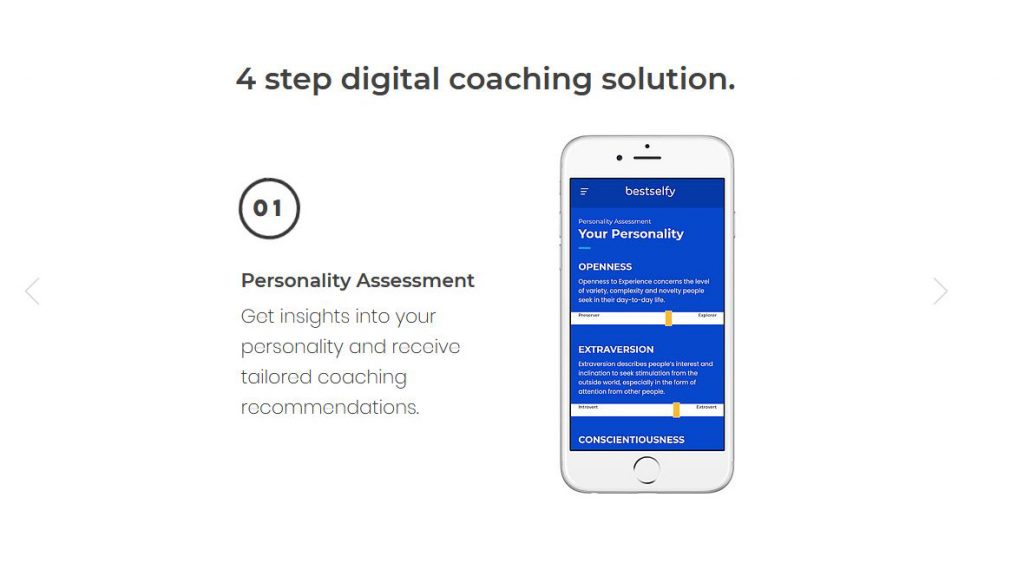 Revolutionizing the HR industry
Today, bestselfy is one year old. Hilary said it was one of the most exciting years of her life. Going through the exceptional Techstars Berlin Accelerator program, speaking with customers all the time, and building up a team of now 10 people has been an exciting journey. Even as an experienced manager and leader, challenges in finding the right team members remain. For her, there are four key points:
be clear on the expectations that one has for their employees,
be surrounded by team members who will constantly challenge you,
trust them to own their roles and responsibilities, and
always keep learning.
The key aspects of bestselfy's business model reflect this approach: convenient, actionable and affordable. bestselfy helps HR leaders and managers to adapt to the changing world of business. It makes people development simple. This year, demand especially increased. More companies went fully remote and digital. bestselfy's model of reflecting, applying and mastering is proving to be very successful. There is a lot of power in dedicating a few minutes of our time in self-reflection and growth for our career.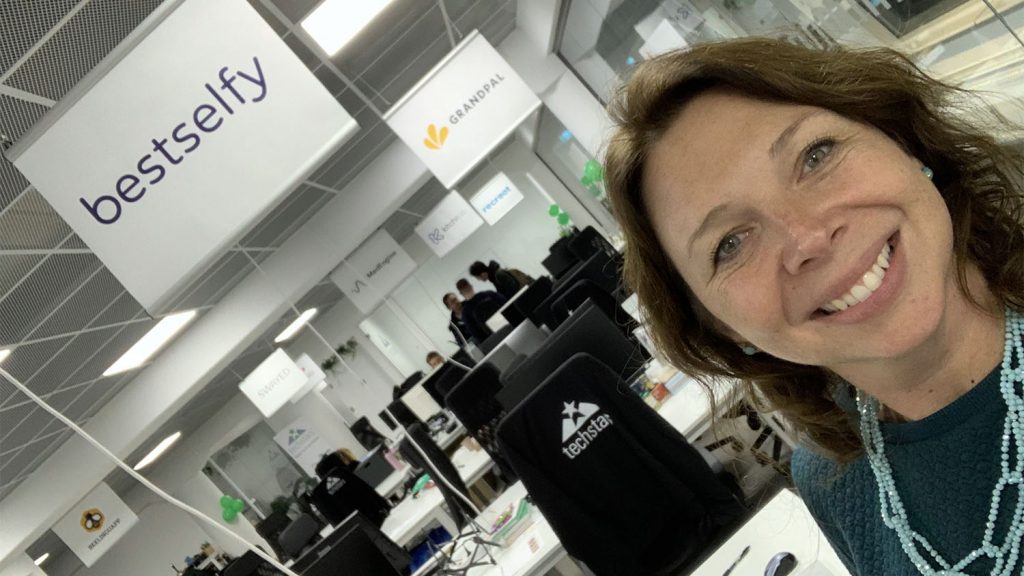 Advice for 2021 from an EMDIEL alumna
Especially since we have shifted our in-person interactions to online settings in 2020, how we relate to one another has changed. This April only, it was found that the average user spent a quarter of their waking time on their mobile device, approximately 4.3 hours (Forbes, 2020). With a lot of self-reflection and a new year beginning, it will be exciting to see the next steps in bestselfy's growth.
One word to describe bestselfy: inspiring
One word to describe your experience as an entrepreneur: exhilarating
Recommendations of resources: Tim Ferris podcast but also the bestselfy platform publishes short, curated media – find out more on their website
One piece of advice: "My mom used to say, 'The world is your oyster. So go and explore, make your own pearl.'"
Two favorite quotes: Julius Caesar: "Experience is the teacher of all things" and an anonymous one: "If it's meant to be, it is meant to be. But you have to try first".
bestselfy is a fully digital coaching solution that enables your workforce to be happy, engaged, and more successful. Reach out to them on Linkedin and Twitter