The necessity of this research in today's world
The research was undertaken to comprehensively explore scaling up businesses into unicorns and its implications across various industries. Generating a business idea is very different from scaling up this business to a large size and creating a unicorn company. Today, new horizons are opening up at breakneck speed. The age of artificial intelligence is upon us and consolidated economic frameworks and business models are being disrupted. Entrenched ideas are insufficient in this fast changing world and thus ESCP Business School students under the aegis of Davide Sola undertook this research project for the first edition of the Scaling Up annual case review. It helped the students to understand how one can move from the idea generation process to make the business successfully reach unicorn status and ultimately get long lasting success. 
Download the whole report here.
Davide Sola is professor for entrepreneurship at ESCP London campus as well as the CEO of 3HORIZONS, the leading Strategy as a Service solution provider. Federica Gabrieli from 3HORIZONS and ESCP Business School students Alexia Marion and Oliviero Vurro were part of the team who conducted this research and put together this study. This research delved into the significance of extrapolation and scalability assessment in the context of growth and presented detailed case studies of successful companies to understand how these concepts have been applied in real world organizations.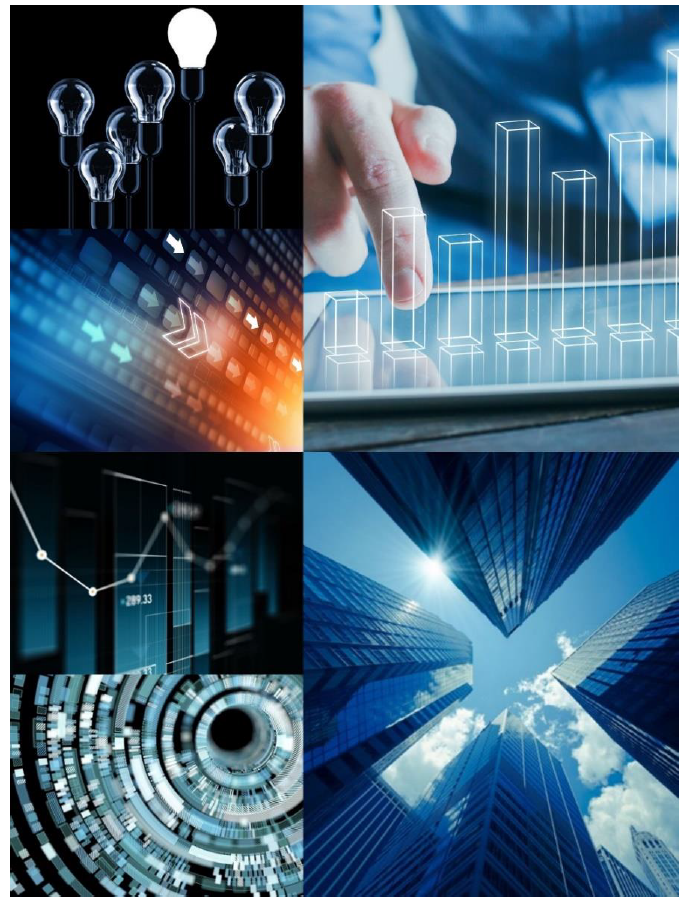 The significance of extrapolation in scaling up
Scaling a business is an exponential growth phenomenon in a company's lifecycle when it establishes product/market fit and grows significantly in a short span of time. The high growth rates needed to scale a business are usually not sustainable and companies face many challenges while they try to scale.
Many startups try to scale to become unicorns before validating their product-market fit. A product which still has flaws would be rejected in the marketplace and many entrepreneurs do not have a clear focus on who their customers are. Other companies focus on sales and marketing instead of building long term demand while many others try to engage in price competition. This leads to a "race to the bottom" both in terms of profit as well as quality. Another mistake that startups make is thinking that growth is only upward and outward. They don't want to change the elements that no longer work. However, "trimming fat" is also a part of scaling up and founders shouldn't be afraid to trim fat so that the company can grow effectively.
Considering these factors, the definition of scaling is expanded into what is called "extrapolation" which starts once the company has achieved product-market fit and ends with profit-market fit at scale. Most unicorns have an extrapolation phase in the lifecycle where demand increases rapidly and the company strives to bring in additional revenues at decreasing marginal costs. Three key elements are necessary for the extrapolation phase. Firstly, the company should have a clear understanding of what the necessary conditions are and what factors/levers will make it happen. Secondly, business model constraints should be identified and then sequentially resolved by the application of the extrapolation strategic process. Lastly, an ambidextrous leadership with autonomous teams must be at the helm to manage the process seeking creativity and disciplined execution at the same time. During a successful extrapolation phase the company will typically experience a growth of 10X in magnitude and that happens over several months and often repeatedly. The phase is preceded by the exploration phase and succeeded by the exploitation phase as outlined in the following diagram.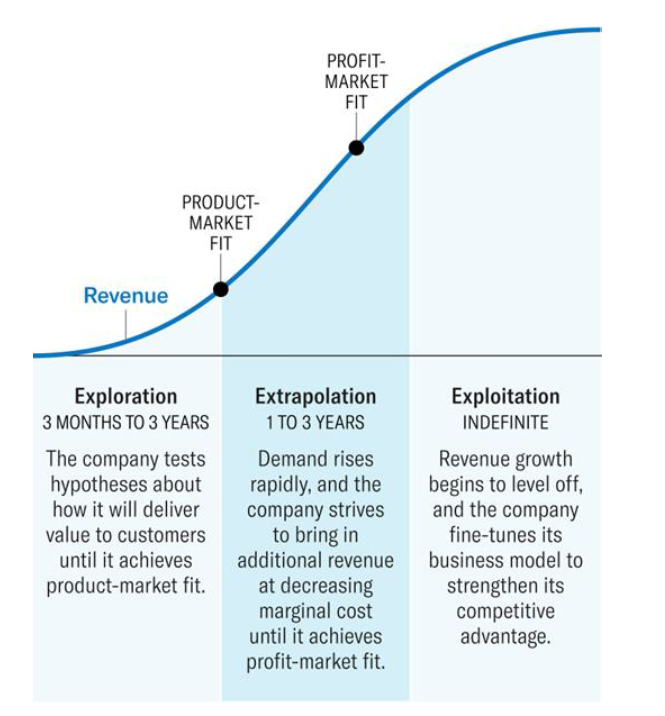 The Role of Scalability Assessment in Business Growth
Scalability assessment serves as a roadmap for businesses that aspire to become unicorns, guiding them in making strategic decisions and aligning their operations with their growth objectives. There are some necessary and sufficient conditions that must be present for the company to be able to scale up and obtain unicorn status.
The necessary conditions for this process are:
Size of Serviceable and Addressable Market
Solution Repeatability and Distinctiveness
The sufficient conditions are the following:
Proven Monetization Approach
Effective Route to Market
Network and Density Effects
Throughput effectiveness & Unit Economics
Available Funding
3Horizons developed a scalability assessment framework that helped the students to evaluate the different companies in this research project. Two of the 15 case studies have been explained below. To access the full report please click on the link at the end of this article. 
Case Study: Bolt Threads
One of the compelling case studies presented in the document is Bolt Threads, a company revolutionizing the textile industry through innovative materials. It successfully scaled up its production of spider silk, a sustainable alternative to traditional textiles. By leveraging advanced biotechnology and automation, Bolt Threads overcame manufacturing challenges and met the growing demand for eco-friendly fabrics. The company's scalable business model, coupled with technological advancements, enabled them to establish strategic partnerships and expand their market presence. This case study exemplifies how a combination of innovative thinking, technological expertise, and scalability assessment can drive success in a competitive market.
Bolt Threads, founded by Dan Widmaier and David Breslauer, is a company that aims to develop sustainable materials for the fashion industry. They began their journey in 2009, focusing on spider silk, which possesses exceptional properties but is difficult to harvest in large quantities. After years of research and funding, they successfully created Microsilk, a scalable solution by using yeast to transform spider silk genes into a workable thread. To commercialize their technology, Bolt Threads secured funding through successful investment rounds and collaborated with fashion brands like Stella McCartney and Adidas. In 2018, they expanded their focus beyond spider silk and developed Mylo, a leather-like material made from mycelium mushrooms. Mylo proved to be more efficient and scalable than Microsilk, providing a sustainable alternative to real leather. They established partnerships with luxury brands like Kering, as well as sports brands like Adidas and Lululemon. These partnerships helped build recognition and trust, enabling Mylo to reach commercial scale. The company raised significant funding in a series E round, further accelerating Mylo's development and propelling Bolt Threads into the league of unicorns. They successfully used the tenets of extrapolation in this process.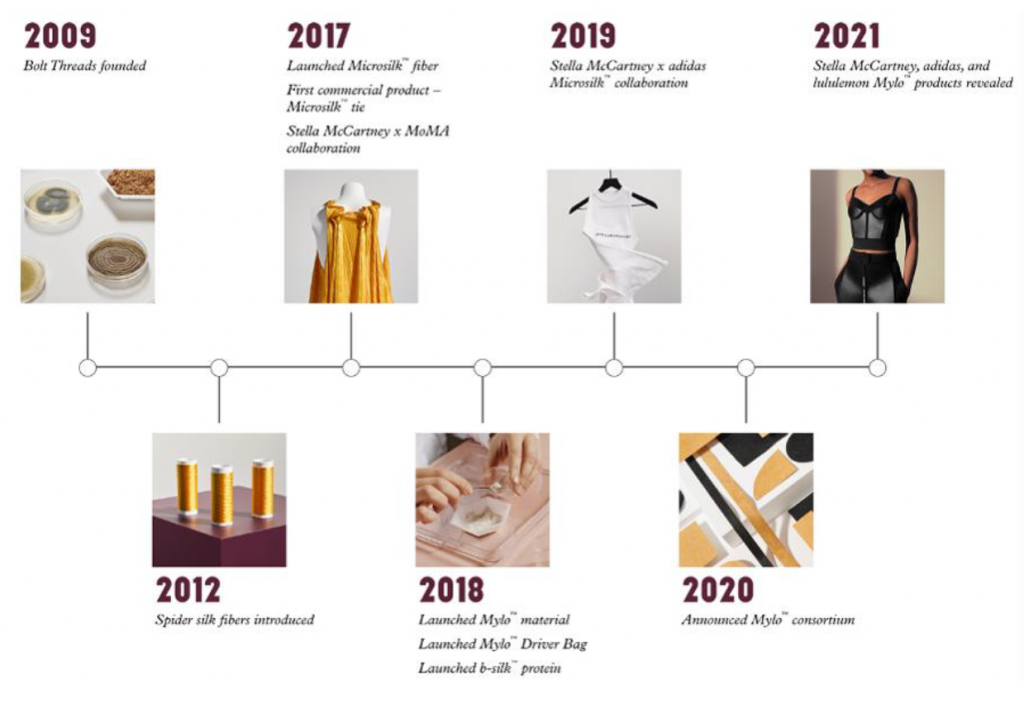 Currently, Bolt Threads is focused on scaling Mylo and has successfully launched products like yoga mats and fashion collections incorporating the material. They have optimized their production process, partnering with experts in mushroom farming and leather production. By prioritizing facility optimization over size expansion, they aim to achieve cost competitiveness. While Bolt Threads faces challenges in price competitiveness and broader market penetration, their focused approach and strategic partnerships contribute to their scalability. Biomaterials require extensive research and development before reaching global scale, and Bolt Threads is navigating this complex journey. They are continuously improving Mylo to compete with traditional leather and other alternatives. Bolt Threads has made significant progress in scaling their sustainable materials, particularly with the development of Mylo. Through strategic partnerships, optimized production processes, and a product-focused approach, they are poised to make a lasting impact on the fashion industry while addressing consumer demands for sustainable alternatives.
Case Study: Mirakl
Mirakl enables retailers, manufacturers, and merchandisers with a bespoke digital marketplace without the inconvenience of cost, deadlines and infrastructure through a SaaS (Software as a Service) platform supported by its flexible service-oriented architecture built for customizability and scalability. Therefore, Mirakl provides the expertise, technology & partner ecosystem for businesses to launch and run their own online marketplaces, thereby allowing them to create their own "Amazon". They have raised a total of $948 million through several funding rounds and have become one of the famed unicorns in 2020.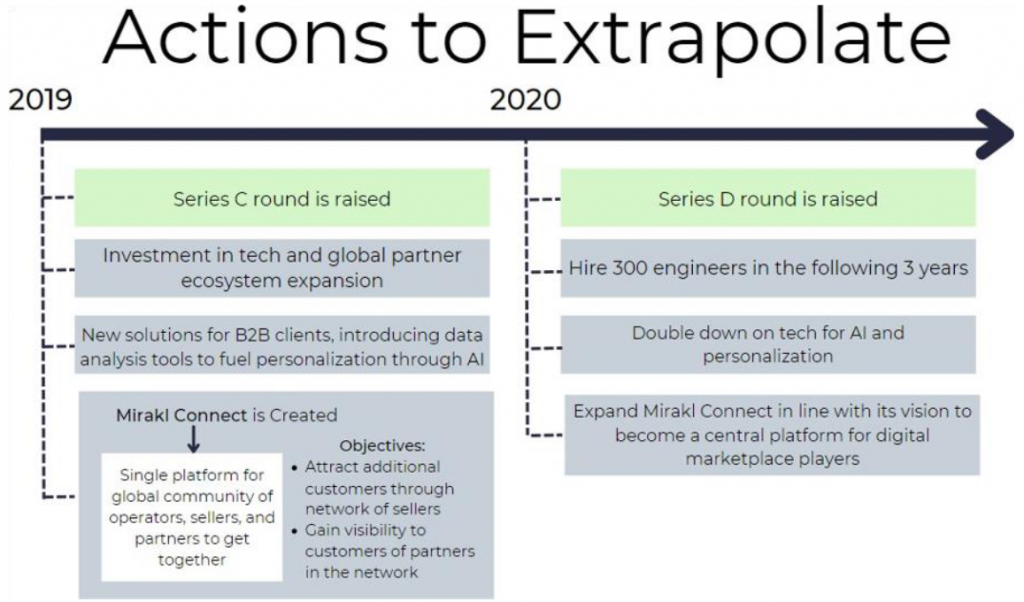 Mirakl currently supports over 300 live marketplaces and facilitates more than $4 billion worth of transactions. They provide pre-built integrations, APIs, and onboarding support for swift and streamlined marketplace launches. Mirakl's marketplace software becomes an integral part of a merchant's business operations, making it difficult for them to switch to other platforms. The company faced challenges such as customers perceiving the value-to-price ratio poorly and the inability to leverage network effects. To overcome these challenges, Mirakl raised significant funding, launched Mirakl Connect to foster partnerships, and invested in technology and AI capabilities. These efforts led to significant revenue growth, expansion of the customer base, and increased marketplace activity. Mirakl aims to sustain rapid growth by continually investing in technology and partner ecosystems. Thus its another case study in how unicorns were able to follow the extrapolation strategies to scale up to an exponential growth trajectory.
The complete report prepared by the team can be accessed along with the full report at this link.