Selling yourself in the digital age
"People are looking to commercialise their own workforce, skills, and abilities: much like a startup does", says René Mauer, European Coordinator of the Jean-Baptiste Say Institute. It doesn't matter if you are a student or a professional, if you work in entrepreneurship, management, marketing or other fields: communication will always be the backbone of your success. Being able to present yourself, to sell yourself, has become a fundamental capacity in nearly every work field. Improving your public speaking skills teaches you to listen actively and create messages that stick with people. These skills are crucial for entrepreneurs, as the viability of their career depends on their ability to pitch. On the occasion of this Pitching and Public Speaking workshop offered by the Jean-Baptiste Say Institute, Bjørn de Wildt shared his expertise with startup founders.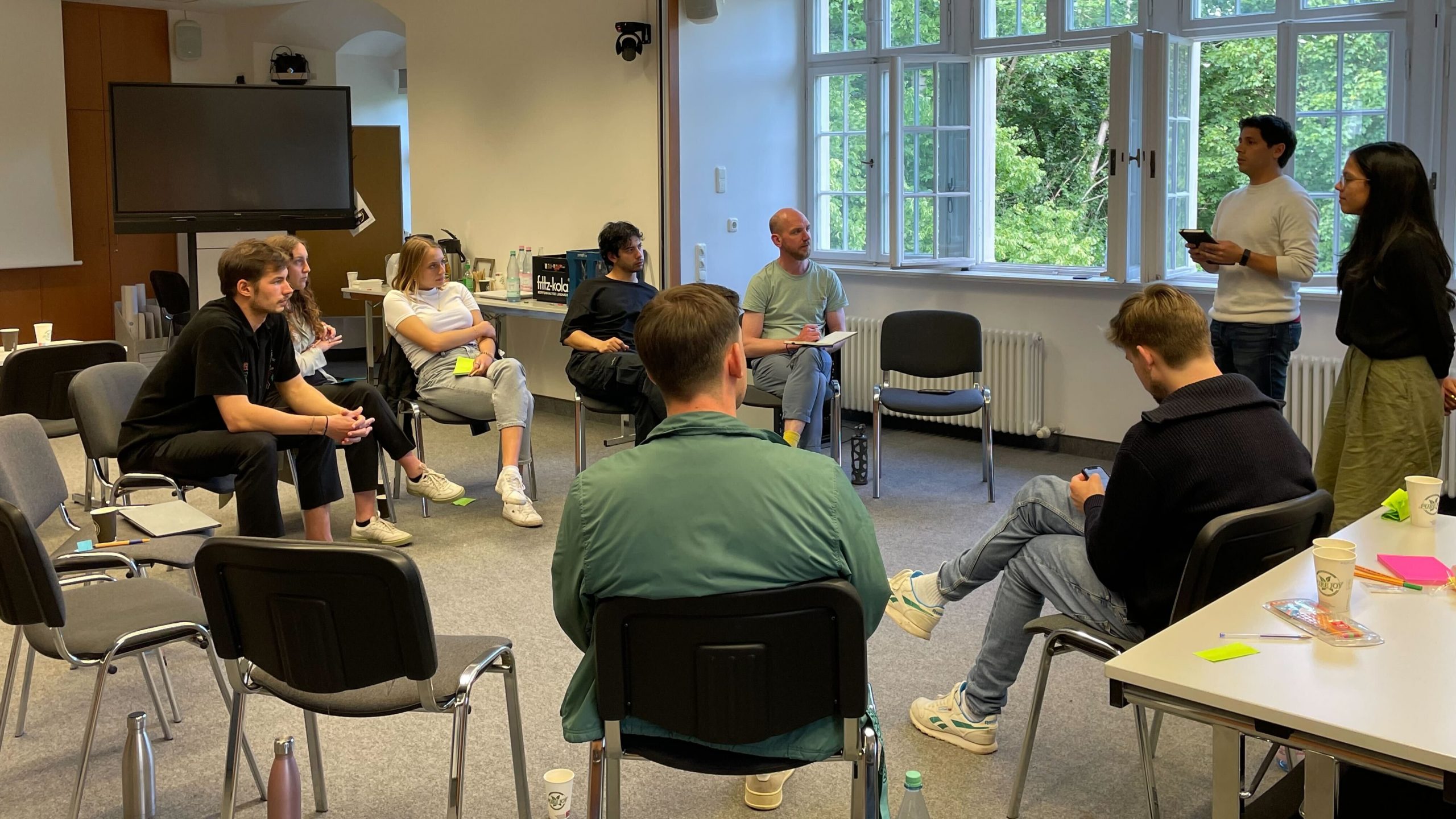 10+ years of experience and what it takes
Born in Norway, Bjørn de Wildt has been working with theatre methods to speak in public since 2009. Starting his career in social-cultural development, he first came in contact with theatre techniques while doing social work. As he developed a particular interest in the topic, he decided to study theatre direction. When he began his job as drama teacher in universities in the Netherlands, students asked for his help with presentations. Therefore, he developed a programme applying theatre techniques to overcome the fear of public speaking. When he moved to Berlin, 11 years ago, Bjørn met the startup world. Thanks to an internal connection with Betahaus he started diving into pitching, getting to know this new structure of public speaking. Bjørn began holding pitching workshops for startups, as well as one on one sessions. When the COVID-19 pandemic struck in 2020, Bjørn was confronted with the insecurity of his situation.
The pressure to go online was strong. Companies contacted him, asking to continue the work they had started with him. This is when Bjørn came up with "storiestopresent", his own public speaking online course. Made of more than 50 instruction videos with lectures, exercises and assignments, this programme combines 10 years' worth of knowledge. Back to doing in-person training, Bjørn now focuses on creating a safe environment for people to experiment and try things freely. "What do you want your audience to experience?" is his constant reminder to question what he is saying and how he is saying it. According to his experience, when presenting we need to forget about what we want to say, and focus on why we want to deliver this message and how to say it, in order for the audience to receive it in the best possible way. This is the core of his teachings.