Ludovico Durante, one of the co-founders, just completed the Bachelor in Management at ESCP and is now enrolled in the M.Sc. Sustainability Entrepreneurship and Innovation at ESCP Business School. We spoke to him in Berlin, where Staiy was started in 2019. Ludovico met his co-founders Adrian Leue, Alessandro Nora and Chiara Latini during his Bachelor studies. Their learning environment had an impact on them. The network, students and openness of ESCP to talk about a variety of topics was hugely beneficial. Moreover, being in Berlin also played a part in launching their company. "Sustainability was present way more than we saw in any other city during our studies, we liked this lifestyle – it's green but it's also setting a new standard", Ludovico explained.
From the start, the four students attended many networking events, coaching sessions, visited coworking spaces and joined entrepreneurship meetups to get advice for their idea. Combining his interest in sustainability and his family heritage was how Staiy became more than an idea. Ludovico's grandfather owned different fashion boutiques across Northern Italy. In the team, Chiara is the fashion soul of Staiy. Their common passion brought them together and she is today completing studies in fashion in Paris. With the opportunity given during their bachelor program to move between campuses, they met the other two co-founders, Adrian and Alessandro during their first year in London and then went together to Turin during their second year, before all of them moved to Berlin.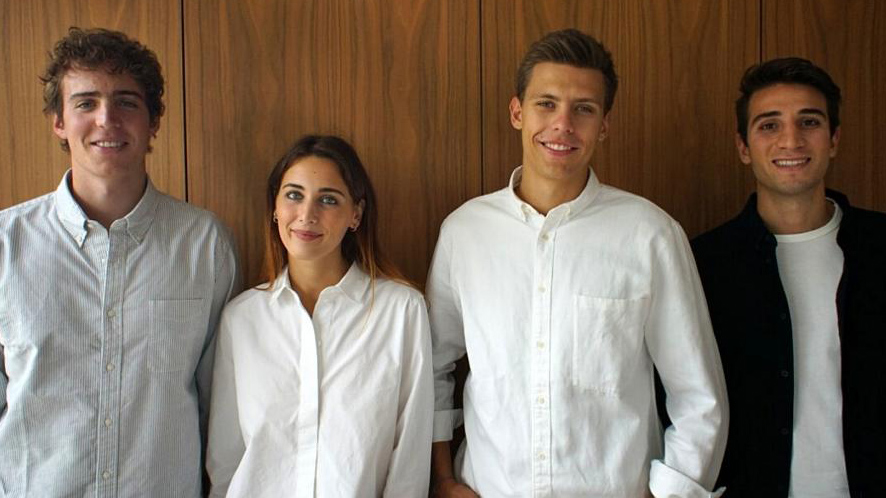 Changing Fashion Standards
As they began their project in Berlin, the four entrepreneurs learned that the fashion industry produces 10% of all world's carbon emissions, and is the second-largest consumer of the world's water supply (Business Insider, 2019). Changing the industry is a challenge and with that comes a lot of responsibility but as they learned more about the impact that fast fashion has, they were motivated to grow their project.
Ludovico explained how they started figuring out how sustainable different brands are: "The Staiy Evaluation is based on our 5 Pillars of Sustainability: Water, Air, Materials, Work Conditions and Commitment." This was key for them to build a close relationship with brands that had a sustainable purpose and bring them into the conversation. Their first goal was launching with 10 brands, they ended up with 40 brands. This was a turning point in displaying the interest from brands. Already prior to the launch, they were showcased in an article on Euronews and discussed the value of bringing a solution for small brands that is innovative and resourceful. As individuals get more aware of the impact that their purchases have, Staiy is driven to attract these conscious consumers.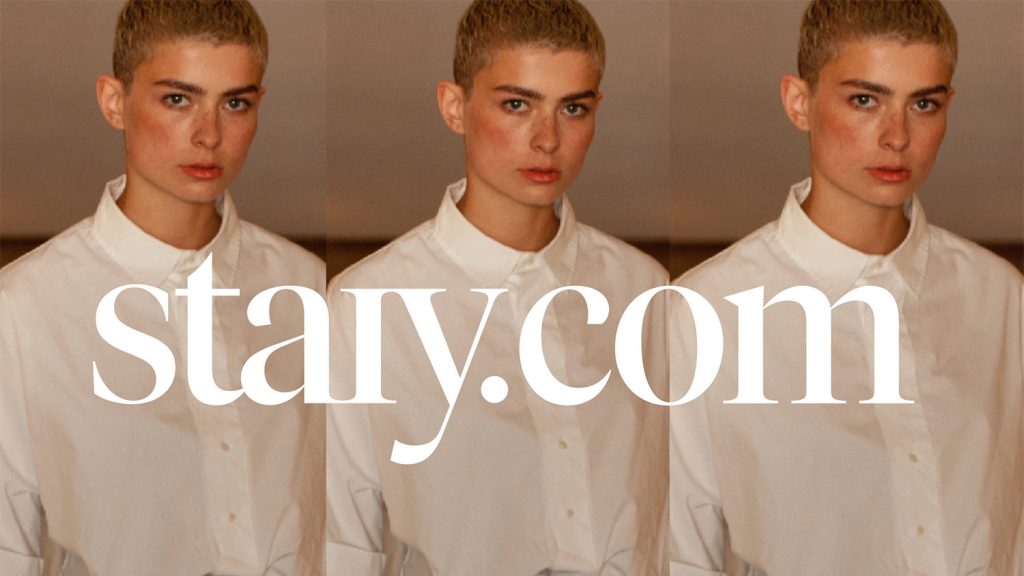 Bringing Tech & Sustainability Together
Today, Staiy has an established Sustainability Evaluation system, where brands must disclose their practices under the five pillars which leads to an assessment of their footprint. By supporting brands in their evaluation and pushing for transparency, they are leading the change which has from the beginning resulted in a lot of traction and interest from companies.
Staiy is not only a sustainable fashion marketplace merging aesthetics and sustainability, but they are also at the forefront of technology. They use AI on their platform to provide a tailor-made experience for customers. By assessing the way a customer acts on their platform, they aim to a personalized offering that respects ones' preferences.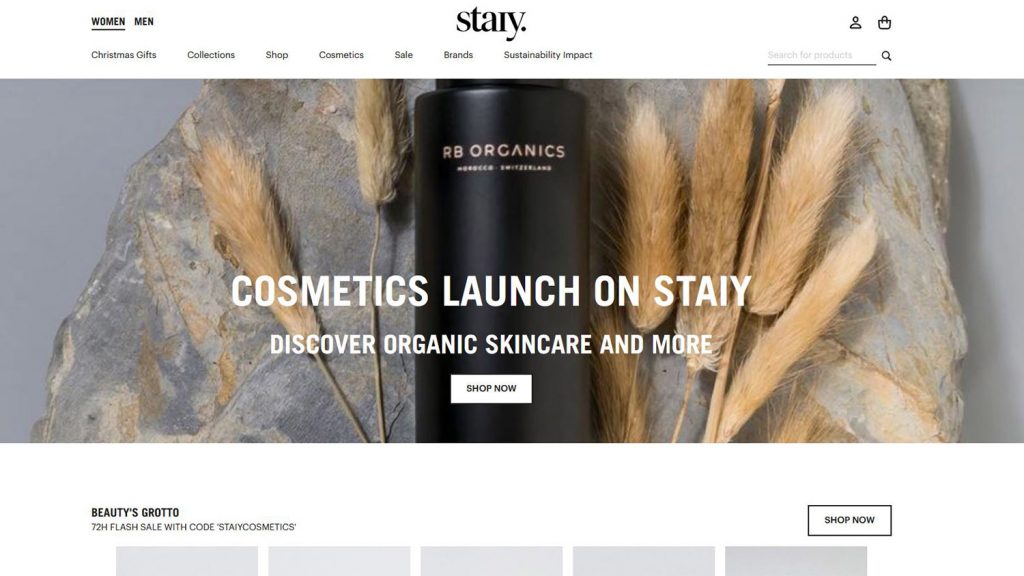 Beyond the platform
In terms of future plans, Ludovico explains that Staiy wants to go beyond selling responsible fashion. They recently launched a partnership with OneTreePlanted, a non-profit environmental tree planting charity that plants trees for every dollar spent. By using gamification to raise awareness amongst their customers, they set up a point system with a reward tool with every purchase.
Today they are moving to a lifestyle brand, with the goal to be the destination for a sustainable lifestyle and culture. This summer, Staiy launched a magazine, and yesterday (16 November) they launched a cosmetic section on their platform. Excitingly, they will open a Staiy Concept Store named Staiy x Zamt in Berlin with which they want to broaden their offerings and provide customers with not only fashion choices to switch to a more conscious lifestyle.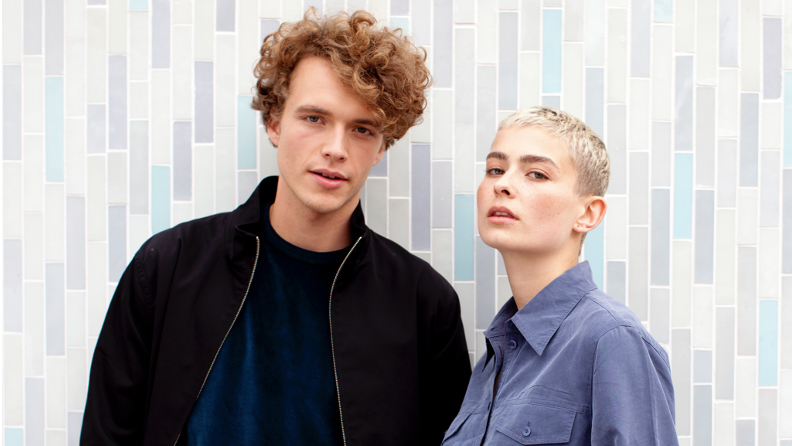 Staiy a second
One word to describe Staiy: Statement
One word to describe your experience as an entrepreneur: Ever-evolving adventure
One helpful resource: Lean Startup by Eric Ries
One inspirational quote: "Your brand is what other people say about you when you are not in the room." – Jeff Bezos
One piece of advice: "Do not be afraid to talk about your idea. Talk to everyone to hear their perspective and do not look for positive feedback, look for the negative so you can strengthen your project."
Staiy is the place for sustainable fashion, an e-commerce platform for sustainable fashion brands, that is transparent and fashionable. Based in Berlin, they have today over 130 brands on their platform, all ethical and following sustainability standards. Check out their Instagram and LinkedIn channels!