First steps of an entrepreneur
Entrepreneurship isn't just something you do, it's a lifestyle – sometimes a calling. After working for a while as a business analyst in a VC, Master in Management ESCP alumni Julian Wächter realised he wanted to create something of his own. When he found out about the MiM program OptionE, he knew that this was his chance. Studying and getting the opportunity to work on a project for a few months was ideal for him. Never would have he imagined that this path would bring him to the creation of Blankspace.
In the time he spent at ESCP in Madrid, not only did Julian expand his network and push himself out of his comfort zone, but he also worked on his entrepreneurial project: Livebird. After presenting the idea at the yearly ESCP Demo Day and winning a spot among the best five projects of his cohort, he decided to bring the project forward with a colleague.
The idea behind Livebird was simple: the goal was to leverage everyone as micro-influencers, rewarding them with a discount code for sharing products with their friends. They based the business on Facebook Lives and got around 125k euros of funding through the German EXIST Startup grant to further develop the idea.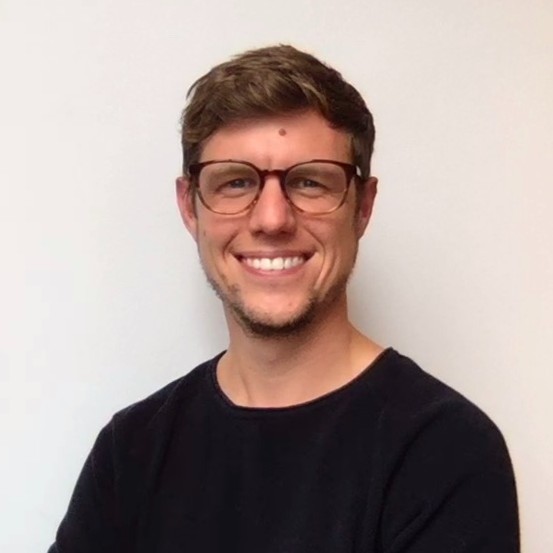 Receiving lemons – the fall of Livebird
Everything seemed to be going smoothly, until Facebook decided to ban Livebird from the platform. As the founders already received the EXIST funding, they had to quickly pivot. Livebird was essentially a program sending discount codes via chatbot. Therefore, the founders changed the business model to a recommendation platform via chatbot. The idea was to start from B2C and transition to B2B. However, the new direction did not gain enough traction, so the co-founders decided to shut the activity down.
Julian says that the main issue was that they were so focused on being a chat advisor that they refused to see what the market really needed: customer support. "You don't need to do something super innovative or groundbreaking – you can do what others did, just better", he says. He realised that even though he had extensive theoretical knowledge, it wasn't easy to act upon it. He says that the most important ingredients to succeed are having a product that people actually want and being good at sales.
While failure can be discouraging, Julian says it actually pushed him forward. He decided to start working as a freelancer in a co-working space in Berlin. Through this, he got to meet many new people. Through his experience with Livebird, he got in contact with multiple eCommerce companies. Inspired by them, he decided to enter the eCommerce world with a friend. Together, they successfully launched various eCommerce brands of which two still exist today. However, they also learned first-hand how cash-intensive eCommerce is.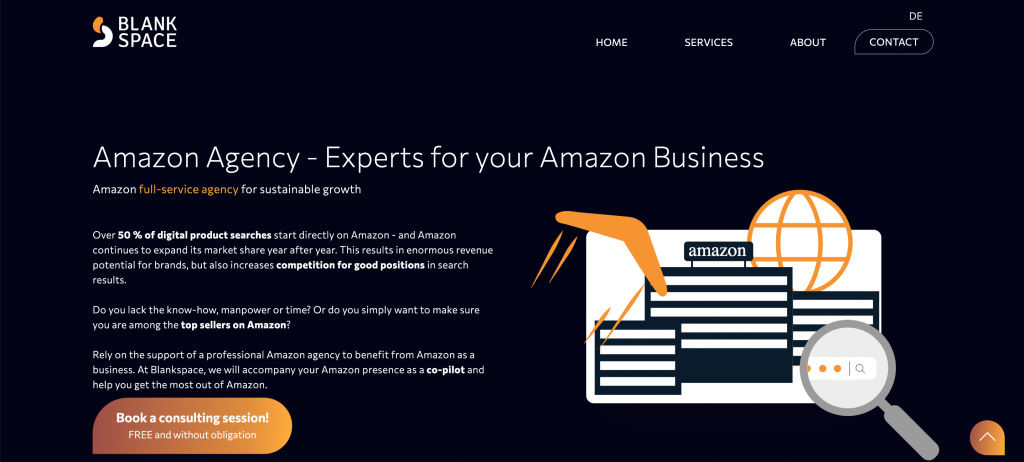 Making lemonade – the launch of Blankspace
Constantly having to deal with negative working capital and being unwilling to raise money, Julian decided it was time for a change. As he already had clients as a freelancer whom he helped to succeed on Amazon, he decided to make a business out of it: this is where Blankspace was born. Julian and his co-founder, Khanh Tuong, launched the amazon agency Blankspace at the beginning of 2020, right before the pandemic caused a huge eCommerce boom.
At Blankspace, Julian is responsible for all operational aspects, as well as service creation and CFO activities, while Khanh is responsible for sales and recruitment. The co-founders met in a co-working space in Berlin and have been working together and sharing ideas ever since. "Having a business is like a rollercoaster ride – you need someone to share the emotional baggage with", Julian says.
When asked about his favourite aspects of working at Blankspace, Julian has two things on top of his mind. The first one is how he loves seeing the direct impact of projects on the clients' businesses. The second is the constant learning opportunity he gets. At Blankspace, Julian applies the "grow or die" mindset as "learn or die": "there are so many aspects, from recruiting to accounting and finance, sales, creating an amazing offer… […] it's very rewarding to always be able to learn", he states. The feeling of always being able to improve himself and his business constantly pushes him forward.
Recommendations of a lemonade seller
"Entrepreneurship is hard, but it's worth it", says Julian at the end of his interview. His advice? "Keep going at it – you never know where you'll end up". At the beginning of your path something might not make sense, but eventually a red thread will appear. What helps Julian is to always know his "Why". He says that entrepreneurship isn't worth doing just for money-making. If you really want to succeed, you have to have a goal.